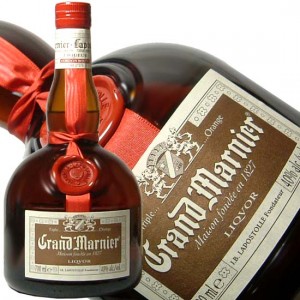 Inventor Louis-Alexandre Marnier Lapostolle had his friend César Ritz taste his creation, the famed hotelier was so taken with it that he suggested a new name: "Grand Marnier® "

"A grand name for a grand liqueur," he is reputed to have said, ignoring a trend in turn-of-the-century Paris to call everything small, or "petit" (Le petit journal, Le petit café, Le petit palais, etc.)

~ from the Grand Marnier website www.grand-marnier.com
Adam Hewson's mother Claudette loved to cook all types of interesting foods and baked many delicious sweets. Her heritage was Jamaican, but she liked to try foods from all over the world.
It was in this world of wonderful foods that Adam was raised and he has carried on Claudette's love of cooking. While he is usually quiet and easy-going, if you sit down and talk to him about his rum cake he comes alive. Adam has a true passion for cooking and will enthusiastically share the countless recipes "up his sleeve."
Here is the link to Adam's Jamaican Rum Cake:
http://cookingwithsin.com/2010/06/24/%e2%80%9cblack-gold%e2%80%9d-jamaican-rum-cake/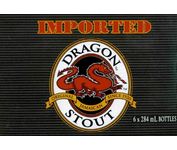 Did you know? The key ingredient to marinating ribs is Dragon Stout beer. It's a Jamaican beer that has been described as "Sinfully sweet, chocolaty, fruity and complex."* Hmm… they used the word "sin"! 😉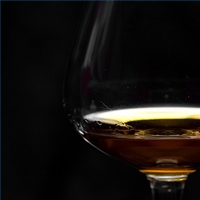 Did you know? Rib-eye steak tastes better topped with mushrooms sautéed in butter with a bit of brandy and Grand Marnier tossed in at the end. Cremini and portobello mushrooms are the best and add the crushed garlic half way through the sautéing so it doesn't burn.
Did you know? A few key ingredients will take cranberry sauce from delicious to spectacular. Grand Marnier is one of them.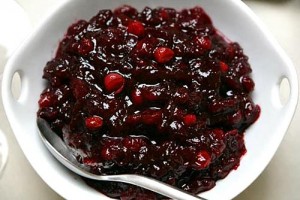 Adam's Cranberry Sauce
1 500 ml bag (2 cups) fresh or frozen cranberries
½

cup (100ml) water
½ cup brown sugar
1 orange (zest + juice)
1 Granny Smith apple
1 teaspoon coriander seeds
pinch fresh ground pepper
¼ cup Grand Marnier, or any other orange liqueur
Coarsely ground black pepper
1. Toast the coriander seeds carefully in a skillet on medium heat. Watch them carefully so they don't burn, then grind into a coarse powder. The coarse texture brings a distinct dimension to the recipe. Should make about ½ teaspoon of powder.
2. Peel, cut and core the apple. Discard the peelings and core. Grate the apple.
3. Place cranberries, orange juice, peel, water, apple and sugar into a medium sized sauce pan and slowly bring to a boil. Reduce heat and simmer until the cranberries soften and break down. About 15 minutes.
4. Remove from heat and stir in the Grand Marnier and coriander seeds. Season with black pepper. Other orange liqueurs will work, but won't have as strong of a flavour.
5. Let the cranberry sauce cool. It will firm up a bit. It can be prepared a few days in advance and stored in the fridge. It also freezes well, too.
Bon Appetit!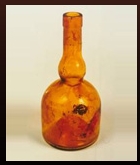 This Grand Marnier bottle was found in the Titanic wreckage and is now in the Titanic Museum.
* Quote from www0.Epinions.com
I hope you "Like" Cooking With Sin on Facebook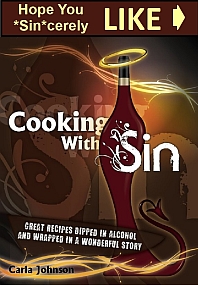 Follow me, Carla Johnson, on Twitter
@Carla_Johnson
&
Tags:
Vegetarian