Kirsch
Kirschwasser is German for "cherry water." It is a clear brandy made from double distillation of the fermented juice and pits of cherries.
It is believed that Kirsch originated in Germany's Black Forest where the morello cherry, the original kirsch cherry, was grown. Today, a few different types of cherries, both sweet and sour are used to make it.
Many clear fruit liqueurs are enjoyed in German-speaking areas of Europe. There is Obstler which means "fruity" is distilled from apple and sometimes pear juice, Zwetschgenwasser which means "plum water" and Himbeergeist which means "raspberry spirit." In French-speaking communities they are called Eau de Vie which means "water of life."
Kirsch is not sweet like cherry liqueurs. Kirschwassers have more of a bitter taste and are to be used and served like a brandy. It is an essential ingredient in Swiss cheese fondues and was one of the original ingredients in Schwärzwalder Kirschtorte, also known as Black Forest cake, that originated about 500 years ago.
Some chocolatiers make kirsch chocolates and they are very similar to brandy chocolates. Yum!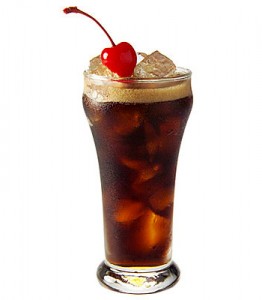 Here is a fun drink with Kirsch.
Cherry Cola Recipe
Ingredients
Kirsch liqueur, 2oz

Cola, 2oz
Preparation
This Kirsch liqueur recipe serves two, so you can vary the measurement of the ingredients, depending on which flavor you want to taste more. Pour the ingredients into a Tom Collins glass, shake well and serve chilled with ice.
Tips for a Flambé
Flambé is the French word for "flaming" or "flamed." It requires a liquor or liqueur with a high alcohol content. Brandy, rum, whisky, cognac and vodka are common. 80 proof or higher is best. Over 120 proof is too high and can be dangerous. Wine, champagne & beer do not have a high enough alcohol content to be flambéd.
The liquor can be lit before or after it is poured onto the food. In some cases, where the food is hot enough, the liquor will spontaneously burst into flames when it is added. Be sure to keep a lid handy in case it needs to be smothered. With Cherries Jubilee, you light it in a ladle. In this case, it is best to use a long stick match or a BBQ lighter, so your hand is back from the flame when it ignites.
Flambéing burns off the alcohol and the harsh flavours that can come with it to leave behind the sweetness of the sugars in the liquor. It will burn a dramatic blue flame you and your guests will enjoy.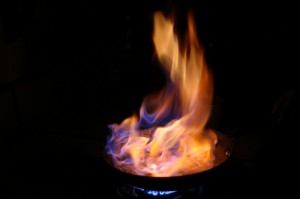 I hope you "Like" Cooking With Sin on Facebook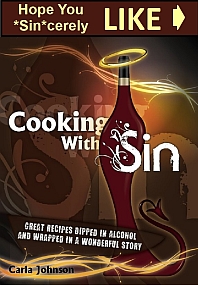 Follow me, Carla Johnson, on Twitter @Carla_Johnson
Tags:
Fun