At the end of the day, all of the presidents of all beer companies decide to have a drink in a bar. The president of Budweiser orders a Bud, the president of Miller orders a Miller Lite, Adolph Coors orders a Coors and the list goes on… 

Then the waitress asks Arthur Guinness what he wants to drink, and to everybody's amazement, Mr. Guinness orders a Coke! 

"Why don't you order a Guinness?" his colleagues ask.

"Naah. If you guys aren't drinking beer, then neither will I."
By Heather Pardon
I've never been a one-career kind of gal. In my lifetime, I have worked as a chef, baker, in health promotion, fund raising, events planning and even spent time in a horribly boring office job. I have been a personal chef, worked in a running gear/footwear store, outdoor gear store, been a personal trainer, operated my own bed and breakfast but most of all I enjoy my current position as a Daisymobile driver, author and public speaker. http://wilddaisy.ca/Blog/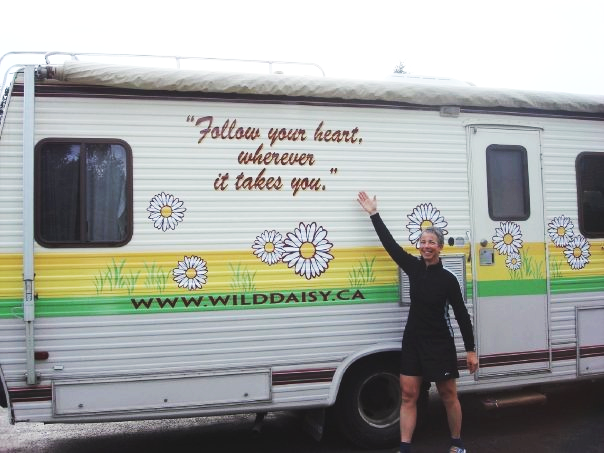 I enjoy trying new things and there are a few "careers" I have had on my bucket list of careers to try before I die. For instance, as a child, I often dreamed of being a truck driver. Something about the lure of the open road and driving a big rig captured my imagination. Having spent the past year travelling across Canada in my 27 foot RV seems to have fulfilled that dream and I can now cross that one off my bucket list.
One of my other career dreams is to work as a bartender. I have spent many years working the "back of the house" in restaurants as a chef yet I enjoy getting to know people and am curious about the bartender's perspective on humanity and the world. And, just also think it would be a blast of fun and likely also make great fodder for a book.
I met some new friends here in Nanaimo, Pamela and Brian, who are thinking about opening an Irish Pub. As soon as I caught wind of their plans I was sure to mention my interest in working a few nights as a week as a bartender.
While roaming around here in Nanaimo in my RV, I often "camped" on the street out front of Pam and Brian's house and enjoyed many evening dinners, drinks and morning coffees at their home. So, when Pam called me one day and asked whether I'd be interested in cooking an Irish dinner for them and a few guests the following Friday I answered an enthusiastic "Yes!" I joked with Pam, "Is this my audition for working in the pub?" to which she laughed.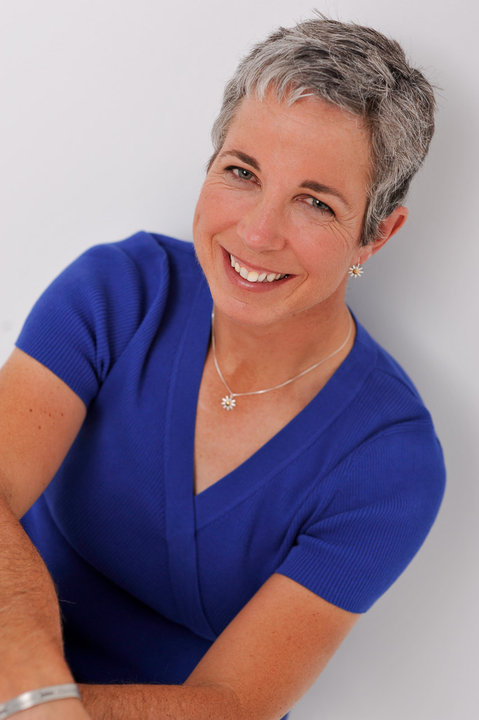 I did have to warn both of them that while I'd spent 12 years working as a professional chef, I'd never cooked an Irish stew before. And heck, after all, my lineage is Scottish hence my name so I could be forgiven for this.
Nonetheless, I accepted the challenge and did some research on traditional Irish pub fare eventually coming up with this dark stout-laden stew recipe that is an adaptation of a few recipes I came across in my research. I opted to caramelize the vegetables which adds even more colour and flavour to the stew. And serving it with the soda bread is a must.
Ironically, I'd never been able to finish an entire stout prior to making this recipe. I put a full can in the stew (and add more if you want an even stronger stout flavour) and a full can into me during cooking too! I think that bodes well for my future career in bartending.
The evening was a huge success, both the stew and soda bread turned out beautifully so I am hopeful that one day, even for a short stint, I will be able to take some time away from behind the wheel of my life as a Daisymobile driver and spend a bit of time behind the bar.
In the interim however, I'll feel satisfied that even for one evening with this stew and a few stouts on the side, you can re-create your own pub feel right at home with friends and be the host, chef and bartender all at once!
"Bartender Wannabe" Irish Stout Stew
Serves 8
Ingredients
3 pounds stewing beef

3 – 4 tablespoons oil

2 large onions, coarsely chopped

1 garlic clove, crushed

3 tablespoons all-purpose flour

2 tablespoons tomato puree, dissolved in 4 tablespoons water

1 can dark stout for the stew and 1 can dark stout for the chef

2 cups beef stock

Pinch of cayenne

Sprig of fresh thyme

2 cups largely diced carrots

2 cups largely diced parsnip

2 cups largely diced turnip

Salt and freshly ground pepper

Chopped parsley, for garnish
Directions
Trim the meat of any fat or gristle, and cut into 2-inch cubes.

Heat 1 tablespoon oil in a large skillet over high heat. Brown the meat on all sides and set aside in a bowl with any pan juices. (Note: Depending on the size of your skillet, you may need to brown the meat in 2 or 3 batches. Add only enough meat to each batch to cover the bottom of the skillet in one layer.)

Reduce the heat, add 1 tablespoon oil to skillet and add the onions and crushed garlic, cooking gently 5 minutes until softened. Add flour and cook mixture together 2 – 3 minutes.

Add tomato puree and 1 cup of dark stout to the skillet, cover, and cook gently for 5 minutes.

Add 1 can Guinness to the chef at any point in time during or after the cooking process.

Transfer the contents of the skillet to a casserole or crockpot and pour half of the remaining dark stout into the skillet. Bring Guinness to a boil and stir to dissolve any remaining caramelized meat juices from the pan. Pour over the meat, along with the remaining dark stout, beef stock and cayenne. Add the thyme and stir.

Cover the casserole and simmer over low heat or in a 300 degree F oven or crockpot.

While meat is cooking, heat 1 tablespoon oil in large skillet over medium-high heat. Saute carrots, parsnips and turnip in batches (again, do not overcrowd the skillet) until brown and slightly caramelized. Set aside.

Add vegetables to stew after meat has cooked for approximately 1 hour. Stir, cover and continue cooking. Cook stew until meat and vegetables are tender, another 1.5 – 2 hours. (Note: If stew needs more thickening remove lid and continue cooking to reduce juices.)

Season to taste with salt and pepper before serving and garnish with chopped parsley to serve. It's great with Soda Bread. 

 
Whole Wheat Irish Soda Bread
Ingredients
2 cups whole-wheat flour

2 cups all-purpose flour, plus more for dusting

1 teaspoon baking soda

1 teaspoon salt

2 1/4 cups buttermilk
Directions
Preheat oven to 450

°

F. Coat a baking sheet with cooking spray and sprinkle with a little flour.

Whisk whole-wheat flour, all-purpose flour, baking soda and salt in a large bowl. Make a well in the center and pour in buttermilk. Using one hand, stir in full circles (starting in the center of the bowl working toward the outside of the bowl) until all the flour is incorporated. The dough should be soft but not too wet and sticky. When it all comes together, in a matter of seconds, turn it out onto a well-floured surface. Clean dough off your hand.

Pat and roll the dough gently with floury hands, just enough to tidy it up and give it a round shape. Flip over and flatten slightly to about 2 inches. Transfer the loaf to the prepared baking sheet. Mark with a deep cross using a serrated knife and prick each of the four quadrants.

Bake the bread for 20 minutes. Reduce oven temperature to 400°F and continue to bake until the loaf is brown on top and sounds hollow when tapped, 30 to 35 minutes more. Transfer the loaf to a wire rack and let cool for about 30 minutes.
Carla's note: Just after I finished this post, I checked Heather's blog and it looks like "Miss Daisy" will be 'retiring' in Hope, B.C. http://wilddaisy.ca/Blog/hopefull/#more-937 Heather is now on a quest to find another rig. Keep an eye on her adventures on her blog. You might want to buy one of the fun items in her store. They all feature her motto "Follow you heart wherever it takes you." http://wilddaisy.ca/store.html

Tags:
Bread
,
Meat