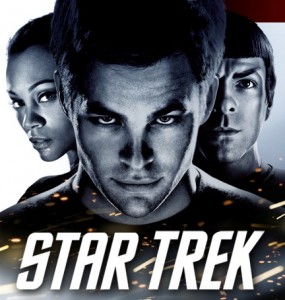 Agreed. Star Trek is not a great source of wine inspiration, but there is a connection and you may or may not know it. 
I believe my husband and I have seen every TV episode of every generation of ST (some a few times over) and all the movies. We are fans at our house, but in case you come looking for a Klingon dictionary or attachable Vulcan ears, I feel the need to clarify we are nowhere near the status of Trekkies. We are just your standard run-of-the-mill fans who occasionally say "Make it so, #1," and can predict that the people in the red uniforms are going to die.
Last night my family and I watched the latest Star Trek movie. http://www.startrekmovie.com/ It's great. The choice of actors superbly captured the vibe, look and personality of the original "voyagers of the Starship Enterprise." In fact, it was only when I saw this movie that I actually understood the character of "Bones" after all these years!
Being "Heroes" fans too, we thought Zachary Quinto portrayed young Spock brilliantly http://www.nbc.com/heroes/. And Chris Pine sure pulled off William Shatner's signature phrases & eye-brow lifts.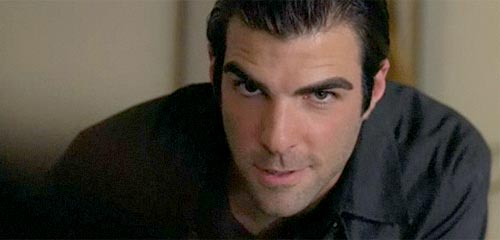 Now, Chris Pine, this is where the wine connection comes in.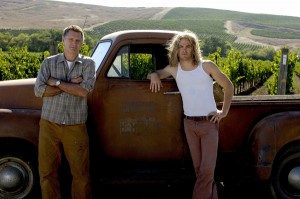 In 2008 he portrayed Bo Barrett, the real-life son of Jim Barrett, the owner of Chateau Montelena Winery in Napa Valley, in the movie Bottle Shock. It was a dramatization of the 1976 blind taste test in Paris between 6 California Chardonnay's and 4 French white Burgundy's. To the profound amazement of all the testers, Chateau Montelena's 1973 Chardonnay took 1st place and put California on the "wine map."
The Chateau Montelena site provides a lot of details about the event, the media coverage and follow-up. http://www.montelena.com/winery/parisOverview  A bottle of the Chateau Montelena's 1973 Chardonnay is now kept in the Smithsonian.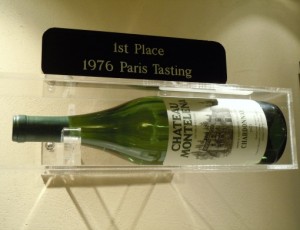 This leads me to another great movie about California wines, "Sideways." If you are a fan of Pinot Noirs, you will especially love it. While it's billed a comedy, it has some rather dark moments. But the scene with the naked man running down the middle of the street will have you splitting your gut!
If you come to my house, you CAN bring me a bottle of Merlot. I'll happily share it with you.

Here's to good wine and good movies!
Tags:
Fun