"Indie Ink'd" is a group of 5 independent authors.  We are the freshest new voices in Canada today. Follow our adventures as we blitz across southern Ontario for signings in as many Chapters/Indigo stores as we can.
We hope you can visit us at our next signing! All the dates are below.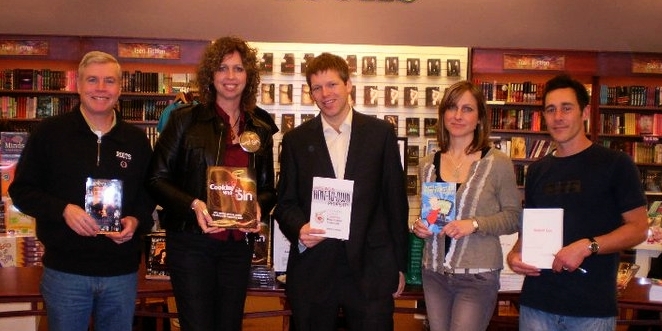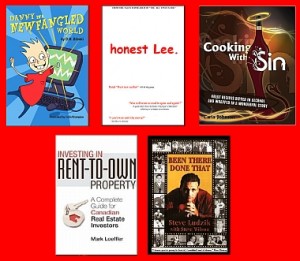 I'm excited to announce that I have joined with some local authors and we are organizing group signings across southern Ontario for the next couple of months.
Let me introduce you to the group. You can bring your whole family. We have something for everyone!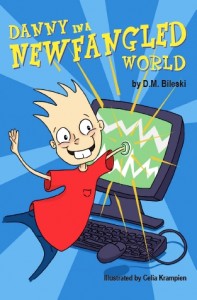 For Cyber-Exploring Kids (6-10 years old)!
Danielle M. Bileski author of Danny in a Newfangled World
http://dannyinanewfangledworld.com/
Danny Lenesky is just your average video-game playing, chore-avoiding ten-year old kid.  Oh yeah – and coolest cyber-explorer of all time (in his own words.)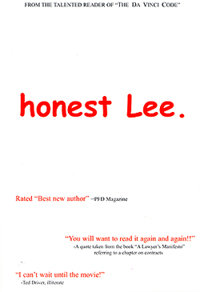 For People Who Love Humorous Fiction!
Steve Liddell author of honest Lee
An out-of-the-ordinary book that bravely explores the concept few dare to live:  what would life be like if I just told everyone what I honestly thought?



Mark Loeffler author of Investing in Rent-to-Own Property
http://www.theversatileinvestor.com/
Finally, you can learn Mark Loeffler's proven tenant-first rent to own strategy in the comfort and privacy of your own home!
Steve Wilson & Steve Ludzik co-authors of Been There, Done That
"Been There Done That" has been called "The Most Honest Book About Hockey". Packed with real-life stories, it is a unique behind the scenes look at hockey life.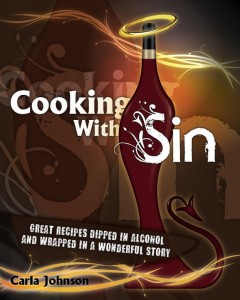 and Yours Truly!
Cooking With Sin
Great Recipes Dipped in Alcohol and Wrapped in a Wonderful Story!
Please join us!
Bring the whole family. Literacy for all ages and all interests!
Free Starbucks coffee and a taste of Kahlua Cookies from "Cooking With Sin" at each signing!!
• Saturday, Oct. 22nd, 1 – 4 pm, Stoney Creek Indigo •

• Saturday, Feb. 5, 2011,  1:00-3:00 pm, Queensway Chapters (1950 The Queensway, Etobicoke, Ontario)
• Sunday, Feb. 6, 2011, 1:00 – 3:00 pm, Square One Chapters (189 Rathburn Road West, Mississauga, Ontario)
• Saturday, Feb. 19, 2011, 10:30 – 12:30, Waterloo Chapters (428 King St N, Waterloo, ON)
• Saturday, Feb. 19, 2011, 1:30 – 3:30 pm, Kitchener Chapters (135 Gateway Park Drive, Kitchener, Ontario)
• Saturday, March 5, 2011, 1:00 – 3:00 pm, Erin Mills Chapters (Erin Mills Town Centre, 5015 Glenn Erin Drive  Mississauga, Ontario)
• Saturday, March 26, 2011, 1 – 4 pm, Indigo Milton
• Saturday, April 2, 2011, 1 – 4 pm, Oakville Chapters.
• Friday, May 6, 2011, 7-9 pm, Stoney Creek Indigo, 1783 Stone Church Rd. E, Hamilton, ON
• Sat., Sept. 24, 2011, 1-4 pm, Guelph Chatpers
LIKE
"Cooking With Sin" on Facebook
Click the image!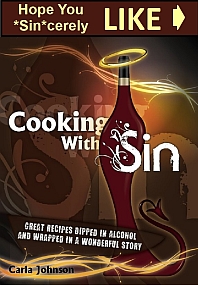 Find Carla on Twitter @Carla_Johnson
Tags:
Events