Good wine makes good blood;


Good blood causeth good humors;




Good humors cause good thoughts;




Good thoughts bring forth good works;




Good works carry a man to heaven.




Ergo: Good wine carrieth a man to heaven.

~ James Howell
On a recent trip to Niagara Falls with friends, we spontaneously stopped at two wineries on our way home. While I enjoyed tasting the beautiful wines, my eyes were opened wide about Icewine.
Icewine is a specialty of our Canadian wineries. We often drink it for dessert, but at Harbour Estates they pulled out a carafe of Icewine with hot peppers and we finished it off. The mix had been "steeping" for about a week. It was amazing. The sweet-hot took the edge off each other and blended beautifully.
At Cave Spring Cellars we had a lot of fun with Sue Andersen. She is very passionate about what she does and she enjoys sharing her knowledge and passion with each person who comes in for wine tasting.
Pulling out some of the nicest bottles, Sue taught us some key ways to really enjoy wine. She let us taste wine before and then after being aerated. What a difference! Then she showed us the impact of the glass. Wine in the standard tasting glass tastes completely different in the glass designed for it. When she gave us a taste of Icewine, she told us to let it linger on our tongues and imagine it with a mushroom risotto. Yes. Icewine works wonderfully with an appetizer. The sweetness balances so nicely with savoury.

Sue Andersen has always loved wine and she became an expert on it in her retirement. After working for two decades at a paper company she celebrated her retirement with a nice trip to her birthplace, Copenhagen, Denmark. Returning home, she realized quiet, domestic life was not for her, so she took a Smart Serve course. She had always loved drinking wine and thought it would be easy to sell.
Hired at a grocery store wine boutique, she started with the tastings, but her sales really soared when she asked the store manager to let her pair some of their food specials with her wines. Customers were drawn to her booth by the food aromas and walked away happy, arms laden with wine and food products. It was a winning combination.
The next step in her training was a Wine Council test. Fearing she had been out of school too long to manage a test, Sue was certain she would not get the 85% needed to pass. In fact, she was so certain she failed she went to work and said her good-byes. She hadn't realized her passion and knowledge were better than most, because she actually passed.
Continuing to work at the boutique she got the attention of a winery who asked her to do to tastings and tours and that lead to working at the Niagara Grape and Wine Festival. Recently she told me,
I am now in my 9th year of working in one of the greatest jobs I could possibly find. My past experiences have taken me to Chateau des Charmes, Jackson Triggs/Inniskillin, Reif Estate and Twenty Valley. I am currently working for Cave Spring Cellars in Jordan where I get to meet people like you and your friends on that cool Sunday afternoon.
Sue says if you live near Niagara, or any other wine region, wineries are the greatest attractions. Get out and visit just 2 or 3 at a time. You will get to taste some of the most exquisite wines that are unavailable at your local wine or liquor store. Be sure to look at the winery websites first so you know if tours or other special events are available.
Wine tastings & tours can cost up to $5 per person, but if you buy a bottle you often get your money back. It's a great way to get a special bottle of wine for a discount.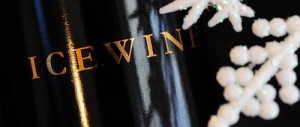 "2nd Half" Icewine & Tequila Martini
Always a lover of tequila, Sue knew it would work well with Icewine. She makes them each individually, rather than a pitcher, so you get the swirl on your tongue of the sweetness of Icewine meeting the tequila.
1. Rim a champagne flute with melted chocolate.
2. Add 3/4 oz. of tequila
3. Add 3/4 oz. of Riesling Icewine
4. Enjoy!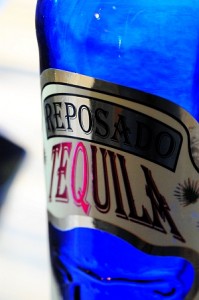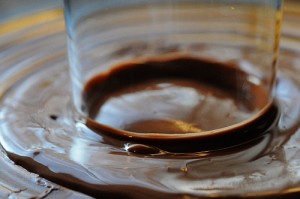 Here's to mine and here's to thine!
Now's the time to clink it!
Here's a bottle of fine old wine,
And we're all here to drink it.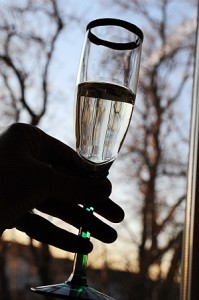 If you a fan of tequila, you might like the Margarita recipe on "Working Past Midnight" French Toast.
Please join us on Facebook!
Click on this "Like" image.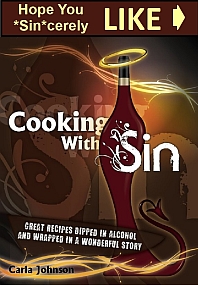 Tags:
Chocolate