Raise a glass! Cooking With Sin has a whole new look!
A BIG thank you to Chris Steingart at QT Web Designs for his help and brilliant expertise with this new theme! He took all my ideas and photos and created a look nicely in keeping with the spirit of the project.
You can see it still incorporates my "swanky bottle." Back in 2010, I designed the bottle by hand one afternoon and my friends at TruDezign made it look really cool.
In case you can't remember, here is the old look.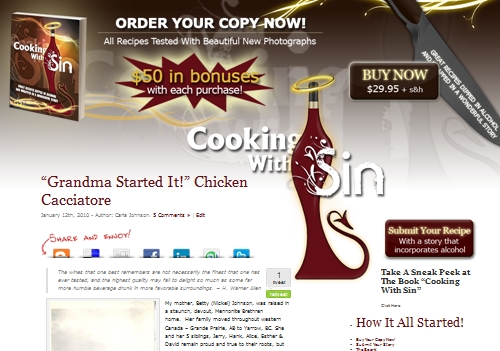 I am still rejigging the links here, so I appreciate your patience. You will notice CWS now works nicely on mobile devices.
I think Grandma would be kind of proud.

Tags:
Events