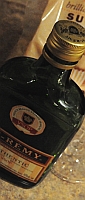 "When tillage begins, other arts follow. The farmers, therefore, are the founders of human civilization." – Daniel Webster
If your September has been like mine, it has been really, really full. Two weeks ago we held our wonderful Best Bites, Taste of the Region fundraiser and this weekend I was invited to present at the International Plowing Match 2012 (IPM) here in Waterloo Region.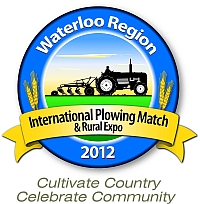 Thank you to all the IPM volunteers who pulled off this magnificent event. Hundreds of vendors and thousands of volunteers worked tirelessly for 2 years preparing for approximately 100,000 visitors. Astounding!
Ontario Gleaners was one of the IPM vendors and my dear friend Shelley Stone, who shared her recipe and story "Special Delivery" Black Forest Cake here, is the manager of the of the Ontario operations. So, it was a perfect fit to share Shelley's recipe and story at IPM.
Challenges often lead to new and more wonderful things. Shelley's recipe has brandy sprinkled on cooked layer cake, but for the IPM presentation, I was asked not to serve anything with uncooked alcohol. Getting a little creative, I made a brandy cream sauce instead and it is deelish! Think creamy toffee spiked with brandy! Hello!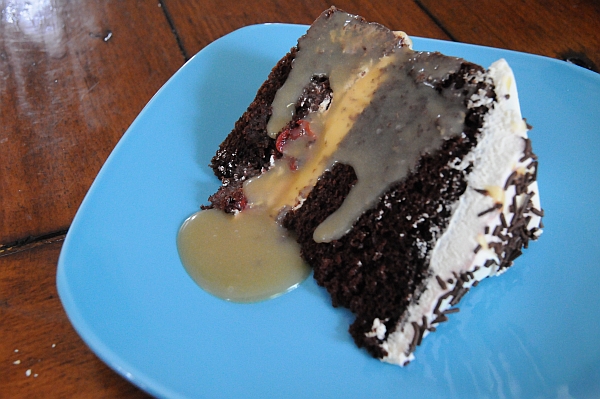 Brandy Cream Sauce
1/2 cup butter, softened to room temperature 1 1/2 cups brown sugar, packed 1 cup heavy cream 3 tablespoons brandy   
1. Fold the sugar into the butter until it is mixed well.
2. Put the mix in a sauce pan and add the cream and brandy.
3. Stir and heat over medium heat until the sugar crystals melt and the mixture becomes a smooth liquid toffee.
4. Can be poured between the layers of the cake or served over the cake slices. When pouring between the layers try trimming off the top of the bottom layer so the cake soaks up the sauce.
Tip! Shelley's recipe uses simple boxed cake and I made it *sin*ful by replace most of the water with red wine.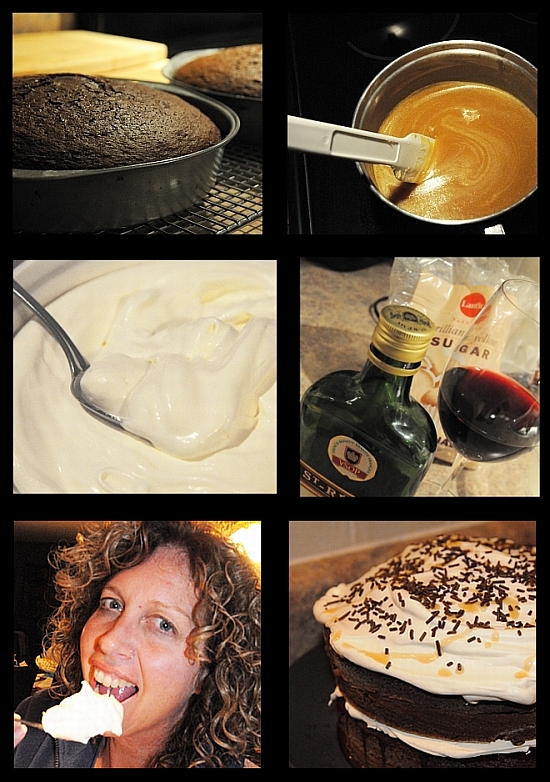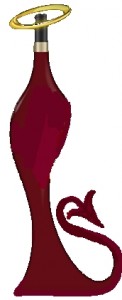 Click here so we can connect on Facebook!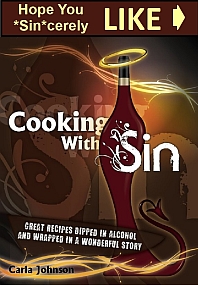 Tags:
Chocolate
,
Sweets