"Every father should remember that one day his son will follow his example instead of his advice." ~ Charles F. Kettering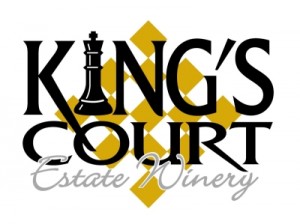 Roland Zimmermann and his father Josef are excited about the plans for a new store front for their winery, King's Court Estate Winery. Continually inspired by the techniques and methods of their heritage, it is the spirit of an old castle in the Naha region along the River Rheine called "Castle Ehrenfels" that they are trying to capture with their store in the Niagara Region of Ontario, Canada.
The Rheine used to divide Germany and France, so if you travel the river today, every half a kilometer or so, you will see an old fortress or castle. The architecture is awe-inspiring and many of these structures have their own vineyards along the hills leading down to the water front.
Is wine-making in the blood? You have to wonder. Roland is the 7th generation of Zimmermann vintners. In 1723, Kaiser Wilhelm, the king of Germany enjoyed Roland's great-great-great-great-grandfather's wine so much he had several casks delivered to his castle. That day the Zimmermann winery became known as the King's official winery.
Seven generations later, the Zimmermann wine-making tradition continues both in Germany and across the Atlantic Ocean. Roland has brought many fresh new ideas to the family business and he keeps an eye out for new opportunities.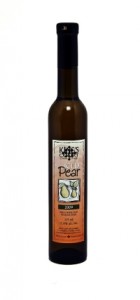 The King's Court Iced Pear and Iced Apple wines were new ventures that Roland happened upon by fluke. In the fall of 2002, someone left a bin of apples outside overnight. The next morning, the frozen apples were almost tossed on the field as fertilizer, but thinking about the sweet juice he extracted from frozen grapes to make icewine, he tried pressing the frozen apples and voila!
I asked Roland if he had any advice for other families who work together. The first thing he said was communication is key. It is essential to keep lines open and learn to trust each other. Also, he has found it very helpful to keep some distance, both physically and personally. While their predecessors lived with two and three generation all tucked into one house, Roland and his father have chosen to live in separate homes and it works very well for them.
A week ago, my husband and I visited with Roland at his place. We were there to pick up 30 gift packs of King's Court Estate Wine for corporate gifts. We enjoyed spending some time with Roland in his tasting room. We kept our visit as short as we could because Roland and his wife were preparing their home for the first of several Christmas gatherings, but he sure appreciated how he took some time to share with us one of his treasures, a bottle of his Lemberger wine.
Roland and his wife truly enjoy entertaining and cooking together. When I asked him about his favourite recipes, he shared this recipe they created. It is made with their Pinot Grigio. He says the sauce is so yummy, you may need extra bread to soak it up when you are done.
Prost!
King's Court Estate Winery
Mussels in Tomato Sauce
Ingredients:
Makes 2 to 3 servings
2 tablespoons olive oil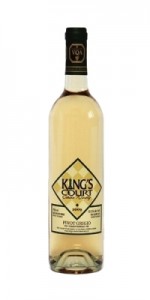 2 shallots, finely chopped 2 garlic cloves, crushed ⅔  cup King's Court Estate Winery Pinot Grigio 1 ½ cups of drained tinned tomatoes (Fresh roma can be used, but must be peeled, seeded, and chopped) Finely grated peel of one large lemon 2 tablespoons capers, drained and chopped 3 tablespoons chopped fresh parsley 3 lbs fresh mussels, cleaned Salt and pepper to taste Crusty bread, such as baguette or ciabatta to serve    
1. In a large saucepan, heat oil. Add shallots and garlic and cook gently until softened. Add wine, tomatoes, lemon peel, capers, and half the parsley. Bring to a boil.
2. To pan, add mussels. Cover and cook over high heat 3 to 4 minutes, or until mussel shells open, shaking pan frequently; discard any mussels that remain closed. Season with salt and pepper. Transfer to large bowls or soup plates, sprinkle remaining parsley over and serve with crusty bread.
*Tip: Highly suggest doubling to serve with more friends and family.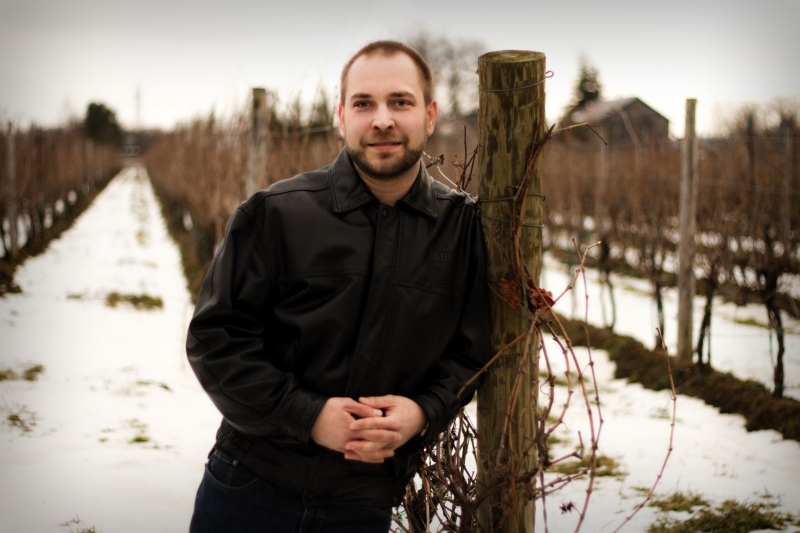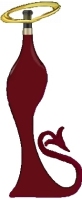 Infinity Magazine
,
King's Court Estate Winery
,
Seafood
,
Winery