"I found a photograph of you and me 
Drinking sangria somewhere by the sea.
There's laughter in our eyes and dreams in our hearts."

~ The Divine Comedy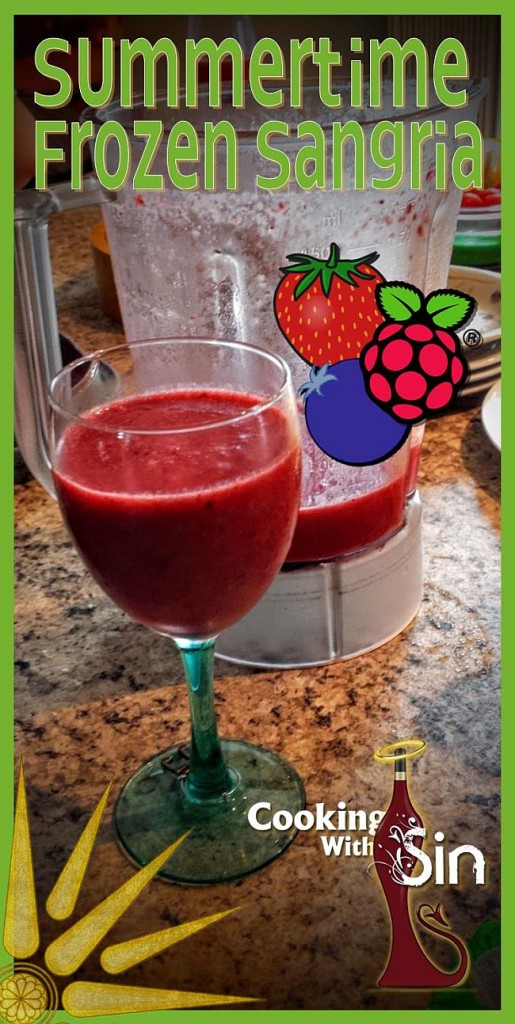 It's summer and time for a new, refreshing twist on the classic drink sangria. Take your classic frozen margarita and marry it with a fruity sangria and voila… Sangrita!
In Spanish, the word "sangria" means to bleed. While many people enjoy white sangrias, I choose to stick with red wine for my sangrias simply because it fits so "appetizingly" with the name.
Right now I have cotton candy flavoured vodka in my liquor cabinet, so that's what I started to soak the fruit in. Then, knowing how well wine and chocolate pair, I added "Glad I thought of that!" Crème de Cacao.
I made this for my friend Rhonda's pool party. (Rhonda, the CWS contributor of Rhonda's Been Screeched, Bread Pudding and Hard Caramel Sauce & A Little Leftover Red Wine Jelly) The party was a reunion of good friends from our University of Waterloo days. None of us had changed a bit. Yes, none of us had changed a bit. That's my story and I'm sticking to it. The day turned out to be cool & rainy, so the pool was abandoned and we hunkered down indoors to chat and eat and drink. It was a great day. 😀
This fruity sangria is smooth and cool with a nice hint of chocolate. A perfect refreshing drink for a hot – or even a cool and rainy – summer day.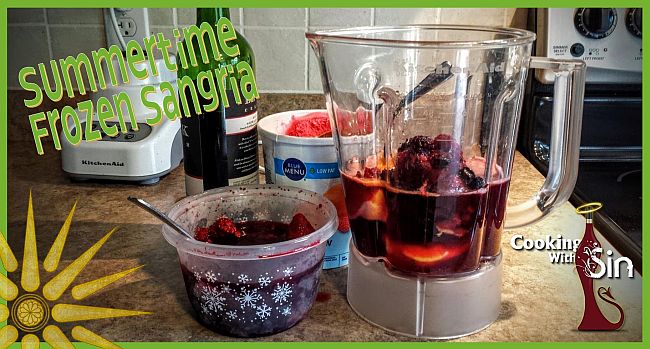 "Sangrita" Frozen Sangria
2 cups mixed berries
½ cup crème de cacao
½ cup cotton candy flavoured vodka
2 cups rainbow sorbet
1 handful ice cubes
½ bottle cheap & cheerful red wine
1. Let the mixed berries soak in the crème de cacao and vodka for several hours. Stir and when the berries are soft from absorbing the liquid put the whole mix in the freezer overnight. It will partially freeze into a slush.
2. In your blender, mix the sorbet, soaked berries, wine and ice cubes. Blend until smooth and serve.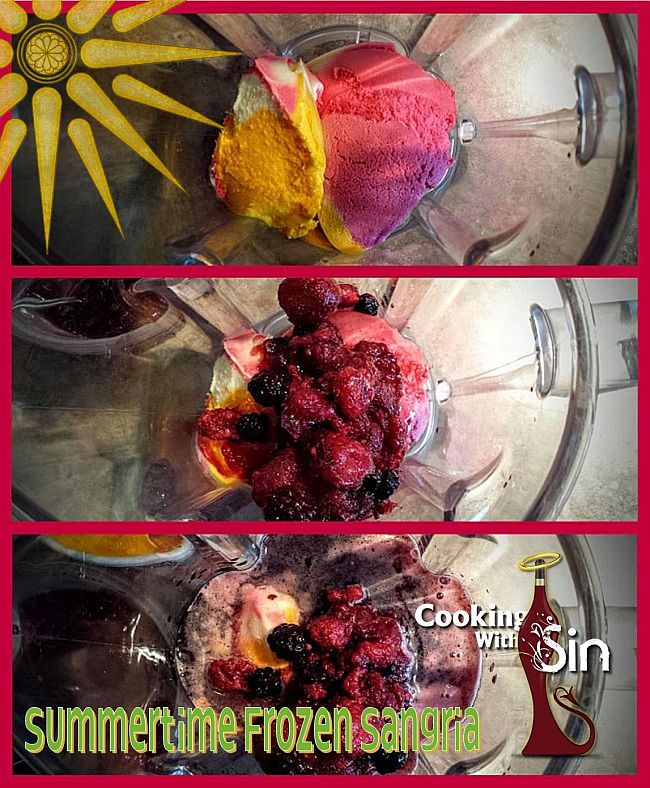 Update:
My good friend Faryl made up a batch. Here is a shot of hers. It looks so good! Thanks for sharing it Faryl.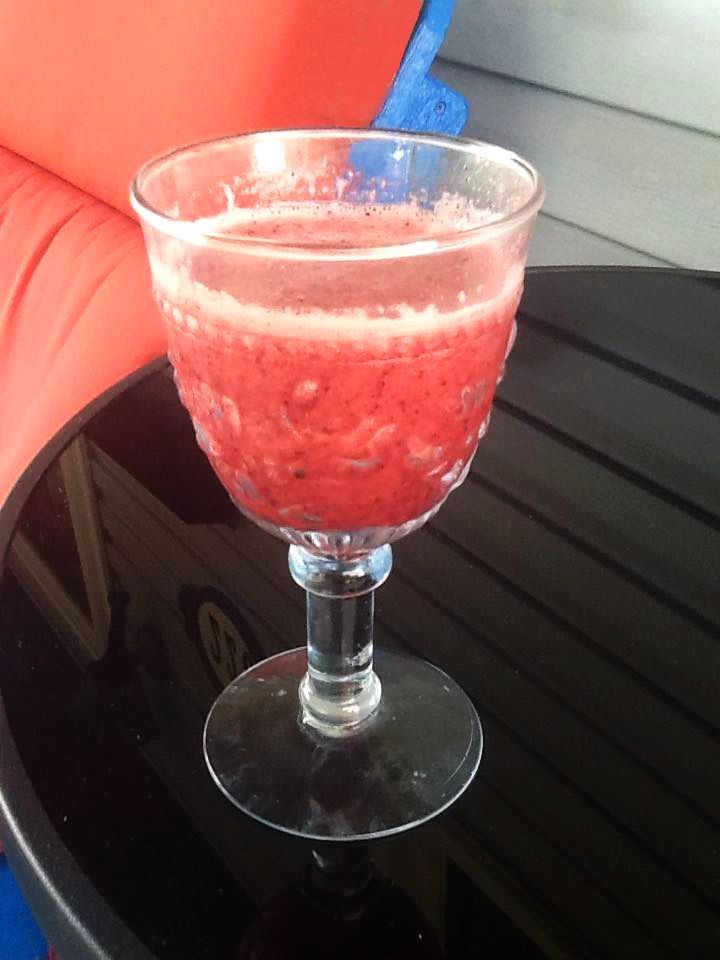 HAVE YOU TRIED MY OTHER SANGRIA RECIPES?



Tags:
Berries
,
Fruit
,
Sangria
,
Sorbet