My husband and I are usually pretty good to each other, but we sure can be bad influences on each other when it comes to food. He loves salty, fatty. I love sweet, chocolatey. He taught me to love potato chips and I taught him to love handfuls of chocolate – preferably dark chocolate.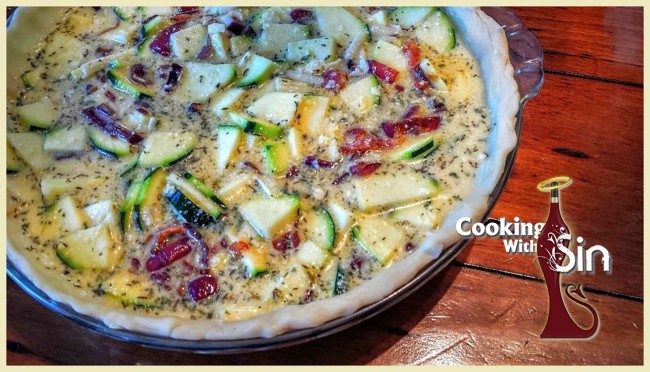 Funny thing is, when he goes away I eat very healthfully. A few weeks ago he was gone for several days and I found this quiche recipe. It grabbed my attention because I had zucchini in the fridge needing to be eaten. It had an Italian lean to it so I wanted to mix in some grappa, but I went a delicate white rye distilled right here in Ontario. I added it to the onions while they were browning, along with some balsamic vinegar. I thought the red onions were a nice contrast to the green zucc. Plus, who doesn't love to caramelize their onions!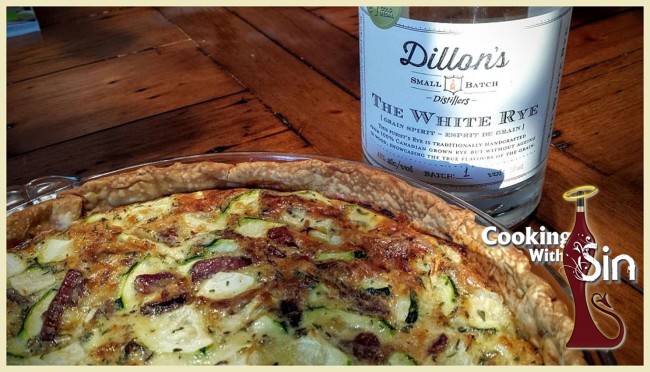 The further Canadianize this recipe, I fried bacon instead of pancetta and used ready-made pie pastry. Plus I used Parmigiano-Reggiano instead of the grana Padano cheese and baked it at 400°C for 40 minutes.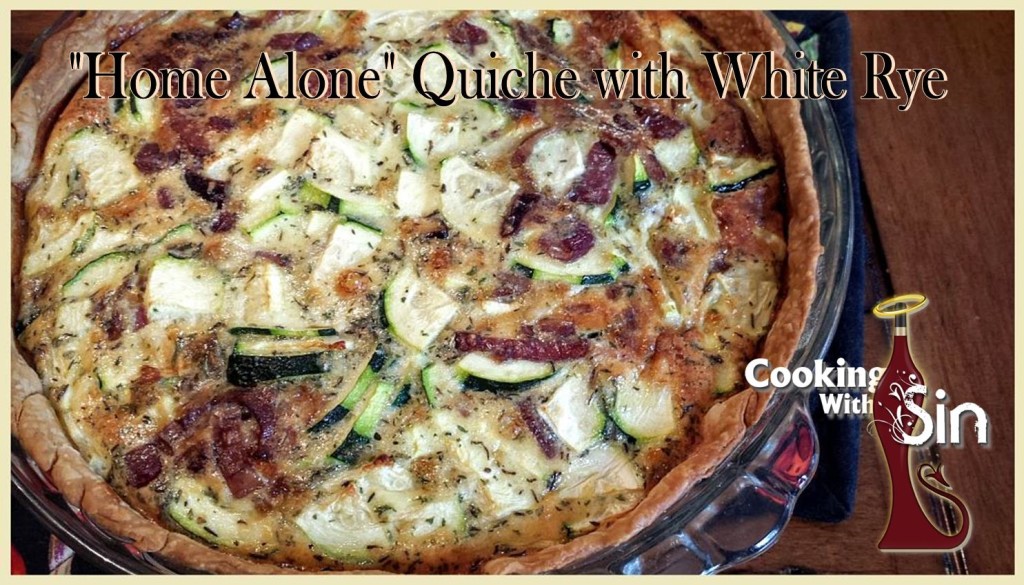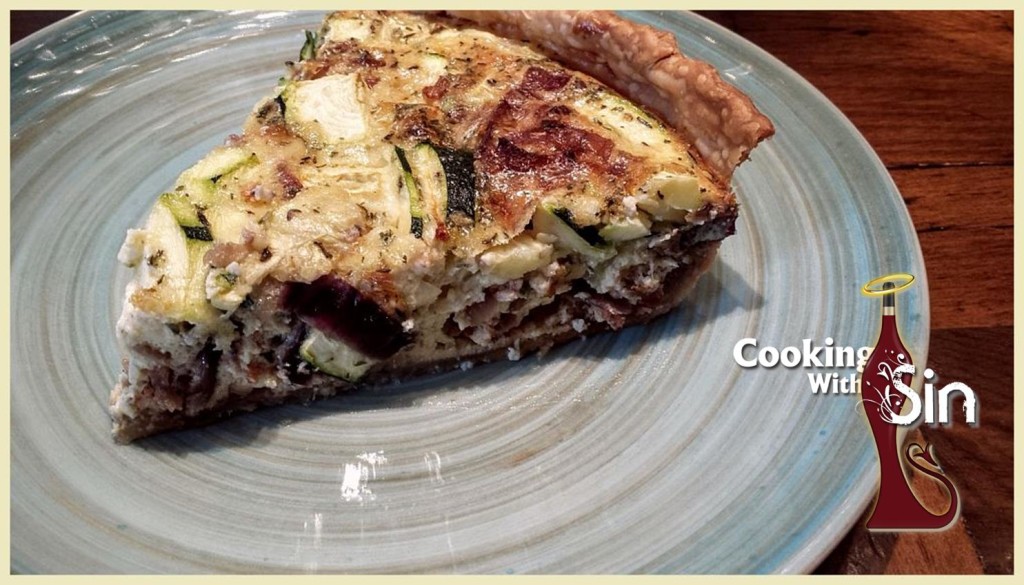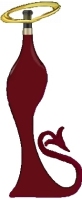 Tags:
Eggs
,
Pastry