Buy Your Copy! E-book Now Available!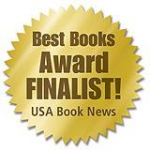 Order your copy of

Gourmand International Winner!
Best Books USA Finalist!
Canada Cuisine Nominee!
"Cooking With Sin"
Enjoy your Bonus Gifts now!
Your book will arrive in 3-4 weeks.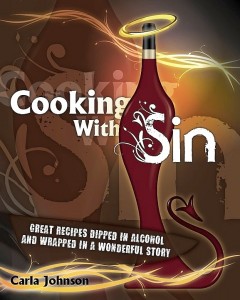 Want to buy multiple copies for gifts?
Contact me for special pricing.
Carla @ CarlaJohnson.ca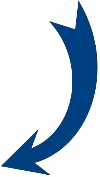 E-BOOK Now Available  for $22.95!
No waiting! Yours right now! Get your E-book (PDF readable on all screens) and FREE Bonus Gifts!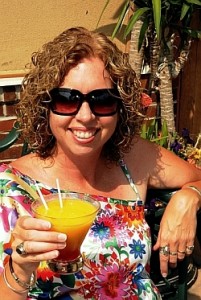 From me to you!
10 FREE BONUS Gifts worth over $50!!
• BONUS #1 •
"Chef D: More Edible Magic" A collection of favourite recipes from Chef Darryl Fletcher using beers from Great Lakes Brewery. Chef D is the talent and culinary genius behind ChefD TV.
• BONUS #2 •
"Chef Janet's Crock Pot Recipes" A unique collection of recipes that include vegetarian, vegan, low fat, wild game & dessert recipes. Chef Janet is a private, personal in-home chef.
• BONUS #3 •
Cherries Jubilee Desktop Wallpaper Photo featuring the beautiful photography of Wayne Atack of Roving Eye Photography.
• BONUS #4 •
"Ethical Business, Balance Life" an ebook by Darcelle Runciman the owner of Strategic Biz Builder and the best-selling author of "The Power of Women United."
• BONUS #5 •
"Great Lakes Brewery Recipe Collection" A wonderful selection of recipes all made with Great Lakes Beers.
• BONUS #6 •
"I Like My Eggs SunnySide Up!" an ebook by Heather Pardon, author, coach, speaker and personal training specialist. Heather shares her eggspertise on following your heart and her favourite SunnySide Up recipes.
• BONUS #7 •
"OMG!Cake! Cookies" is the astounding recipe from Heather Jurczyk & Jeff Shively, adventurous cooks and food bloggers who say, "We are simply real!"
• BONUS #8 •
"The Power of Confidence" audio by Philip McKernan, an international speaker's who's mission it is "to help millions of people believe in themselves."
• Bonus #9 •
"Sautéed Mussels in Alexander Keith's Lager" an exquisite recipe from Chef Suman, the author of the book "From Pemmican to Poutine: A Journey Through Canada's Culinary History"
• Bonus #10 •
"Shameless: A Business Coach's Guide To Succe$$" by Michael Fletcher, CEO/Founder of NEWORLD Coaching. Michael wants to help people "live their purpose while having a much fuller and enjoyable life."