A toast once heard:  "To my big sister, who never found her second Easter egg until I'd found my first."  ~ Robert Brault
by Pam Ratzlaff
Laurel and I met Carla virtually on Facebook through a mutual friend after we posted about gourmet marshmallows on our blog www.sugarplumsisters.com  We found out that we have a fair amount in common…we all come from a Mennonite heritage.  But I think it's fair to say that we've all broken out of the Mennonite stereotype.  Laurel and I love nice things…food, fashion, interior design and we love to travel to amazing places and that's what our blog is dedicated to.
When Carla asked if I had a recipe for Cooking with Sin, I knew which one right away.  And this one is perfect for the strawberries that are currently in season in the Fraser Valley of British Columbia where we live.  The citrus of the lemon curd and the Cointreau really enhance the flavor of the strawberries.  A guest on Martha Stewart a number of years ago made this dessert, but we've put our own "Sugarplumsisters" twist on it.
Strawberry and Lemon "Short" Cake
Lemon Curd http://www.marthastewart.com/348239/lemon-curd
1 pound cake (store bought is fine) sliced about ¾" thick (about 8 slices)
6 cups sliced fresh strawberries (raspberries are yummy too!)
4 T. sugar
3T. Cointreau
3 cups whipping cream
3 T. sugar
1 tsp. real vanilla
1. Prepare the lemon curd. It will last in the fridge for about a week, so I usually make it a day or two in advance of serving this dessert.  One thing that I do differently than Martha Stewart (dare I challenge the guru!) is that I strain the cooked egg, lemon juice and sugar mixture after taking it off the stove and before adding the butter.  If the eggs happen to get a bit overcooked, straining the mixture will leave you will a very smooth consistency.  Once the butter is added, I add the zest.  Put in the fridge to cool.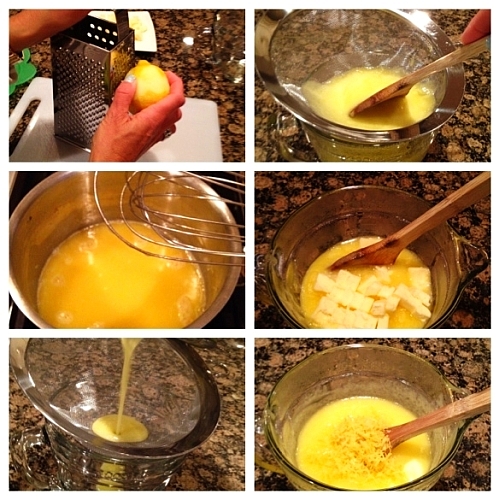 2. Put the sliced pound cake on a cookie sheet and broil.  Watch it closely!!!!  This will only take a couple of minutes and you may want to turn the pan around mid-way through to get all pieces evenly toasted!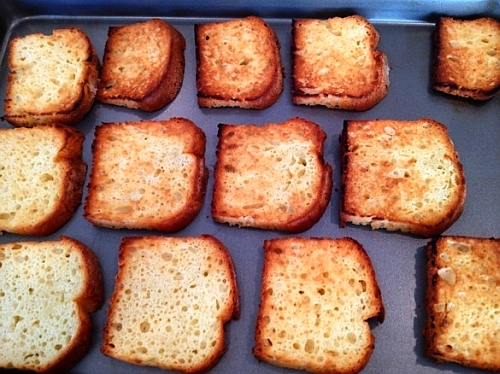 3. Wash and hull the strawberries.  Here's a great trick I learned from Tina from The Pink Spatula….use a melon baller to hull strawberries.  Slice the berries (not too thinly) and add 4 T. sugar and the Cointreau.  Mix together and put in fridge until just before you are ready to serve.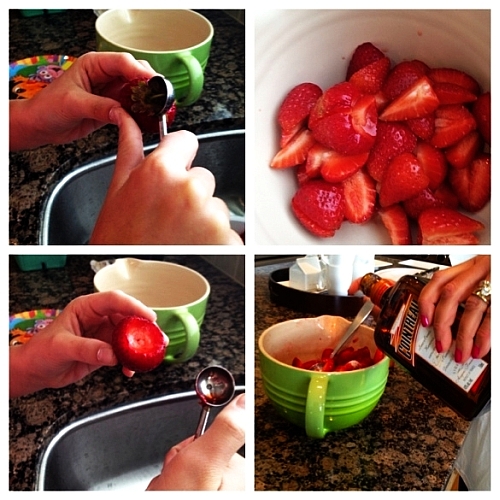 4. Whip the cream with 3 T sugar and the vanilla.  This can be done ahead if you whip it to a thick consistency.
5. Fold the whipped cream with the cooled lemon curd.
6. Put one slice of toasted pound cake on each plate.  Spoon some of the whipped cream and lemon curd mixture over each slice.  Top with strawberries.  Delish!!!!
Keep an eye on Pam Ratzlaff and Laurel Edwards' posts on Sugar Plum Sisters for the latest & hippest trends!
Tags:
Lemon