"I'm not an amazing cook, but I can follow a recipe!" ~ Rachel McAdams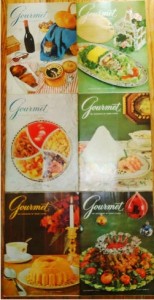 Before Google, recipe lovers were limited to cook books & magazines. Many of us had them, those cherished magazines where the recipes were marked with bent pages or yellow sticky notes.
Judy Mills is an avid cook who enjoys preparing good meals for her family. She works at a home for people with mental challenges and over the years she has learned a lot of tips and tricks to accommodate dietary needs, so she keeps a sharp eye out for recipes she can use at home and work.
Many years ago she found this recipe in a magazine and loved it so much she kept it. Judy used this recipe once in a cooking class with children, so she changed the name to "Everything but the Kitchen Sink" Cake. Paula Dean also found it and has made her own versions, but the original came from an unknown magazine years ago.
Judy's daughter Shanta Nathwani, shared this recipe with me recently. Shanta and I met at a networking event and when I explained my CWS project to her, she enthusiastically told me about her mom's cake recipe. It is fun, it is flexible and as they say… it is better than sex!
BETTER THAN SEX CAKE
  1 pkg. yellow cake mix- 2 layer size
1 pkg. instant vanilla pudding mix- 2 serving size
½ cup vegetable oil
½ cup water
4 oz. Semi-sweet chocolate, grated
4 eggs
1 cup sour cream
1 cup chopped pecans
1 cup coconut Rum glaze Whipped cream  
1. Preheat oven to 350 F.
2. Combine ingredients in large mixing bowl. Beat 4 minutes at medium speed.
3. Pour the mix into greased and floured 10″ tube or bundt pan. Bake for 1 hour.
4. Cool in pan 10 minutes and remove to a cake rack to cool.
5. Drizzle with rum glaze and serve each piece with a dollop of whipped cream on top.
Rum Glaze
  1/4 lb. (1/2 cup) butter
1 cup sugar
1/4 cup water
1/2 cup dark rum
1. Melt butter in sauce pan, stir in water and sugar.
2. Boil 5 minutes stirring constantly. Remove from heat & stir in rum.
3. Drizzle the glaze over the cake top and sides, taking time to allow it to be absorbed by the cake.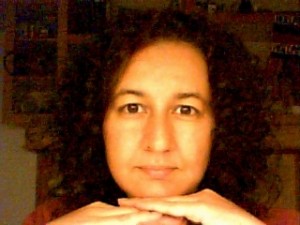 Shanta made me laugh a lot and she shares her thoughts and insights about the world on her blog TantienHime's Blog. I particularly like her story behind the blog name.
As for this recipe, she says, "Enjoy Responsibly." 😉