Press Release – "Cooking With Sin" the book
Cooking With Sin
Great Recipes Dipped in Alcohol and Wrapped in a Wonderful Story!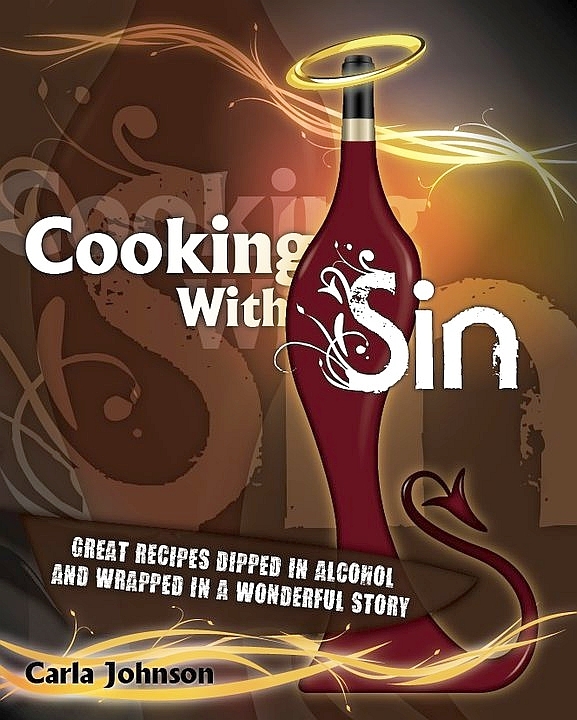 A Whole New Kind of Cookbook!
Creative story telling with an angle that will leave your mouth watering!
"Cooking with sin, are we?" Carla Johnson's Mennonite grandmother scolded when she caught Johnson's mother "red-wine handed" pouring red wine into her pan of chicken cacciatore. That moment locked into Johnson's memory and led her to start a blog where she shared her story-recipe. Several others joined in.
People from all walks of life, from professional chefs to grandmothers, share personal stories and the recipes woven through them. Each recipe has alcohol in it and was tested & beautifully photographed. Here is a sample:
• "Stuck on Reduction" Madeira Caramel and Watermelon Salad
• "Suitcase and a Dream" Dark Stout Chocolate Cake
• "Working Past Midnight" French Toast
• "Nightmare Kitchen" Chicken and Sun-dried Tomatoes
• Milk and Cookies for the "Real" Santa
"Cooking With Sin"is a beautiful and stylish book filled with a passion for food and the human connection. It is a chance to feed our bodies and souls and have a little fun along the way.
232 pages, 8" x 10", Soft cover
For a review copy, please contact Carla Johnson.
About the Author: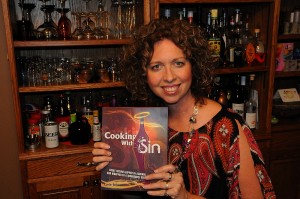 Carla Johnson is an experienced author, long-time educator, an energetic public speaker and an avid blogger. This is her second book and she is already collecting recipes for her next edition of "Cooking With Sin."

See Johnson's interviews on Breakfast Television, Rogers TV & CHCH News on her site: http://carlajohnson.ca/media/
In this video, Carla Johnson introduces herself and shares an inside look at her book "Cooking With Sin."
_______________________________________________________
Thank you! I truly appreciate the support of the media.
If you have any questions or if you would like one of the photos in a higher resolution, please let me know. I am very happy to help.