"Without question, the greatest invention in the history of mankind is beer. Oh, I grant you that the wheel was also a fine invention, but the wheel does not go nearly as well with pizza." ~ Dave Barry   

"I find it rather easy to portray a businessman. Being bland, rather cruel and incompetent comes naturally to me" ~ John Cleese    
Gary, what can I say. Think of of a cross between Clint Eastwood, Steve McQueen, Steven Wright and John Cleese. There is a hidden brilliance there that is surpassed by few. In a rather repetitive job in a medium size consulting firm, Gary brings a wit and dry humour that keeps his friends laughing and smiling and generally brightening their day.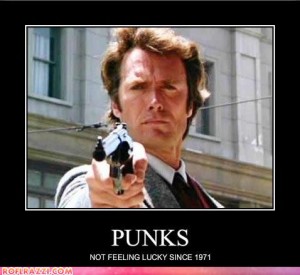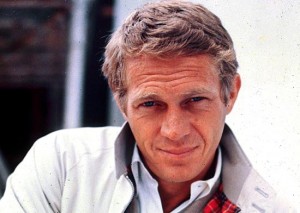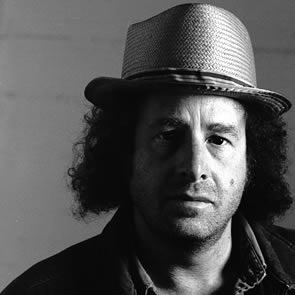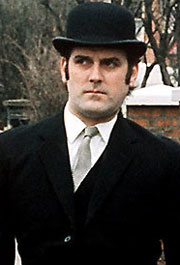 His friends are called "Gary's Seedlings." Most of them are newer to the business and all its facets, but they know a wise, insightful and brilliant comedian when they see one.     
You need to understand that Gary has some chronic health concerns that would bring down most anyone. I cannot imagine what strength there is to keep going with such a weight on his shoulders.    
Gary Williams is has worked for many people in his life, but he has always marched to the beat of his own drum… or poster… or cane…. or shell collection.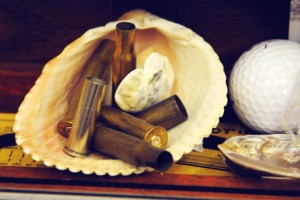 Yes, this is Gary's shell collection!    
His mind is constantly working, while his body is failing. He never wants any publicity and would rather spend a few quiet moments in his office than suffer through the inanities of standard office banter, even-though he loves to give his speech in front of a crowd of 250.    
Gary has given the annual Christmas speech at the company party for a number of years. Nothing is sacred, paying particular attention to the oh-so-wonderful policies that get sent out from the management of the company. With his dry wit, and the assistance of a side-kick, he has employees, and guests alike, laughing till their sides hurt.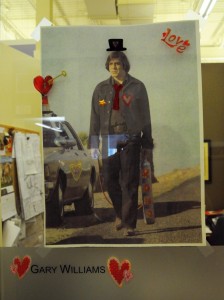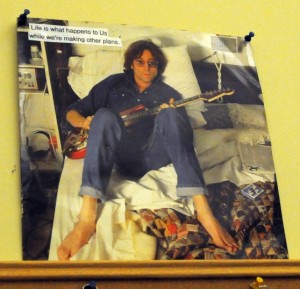 If you ask Gary what plans he has for the weekend, he responded dryly, "stare at the floor and feed my cats." A typical weekend would be spent with close friends, having a beer or two telling stories, and playing a bit of poker.     
Gary likes to cook his burgers in beer. He says it's a much healthier way. It was a new concept to me and it's truly delicious.    
Recently, Gary was given some negative news from his doctor and when the doctor said, "What are we going to do now Gary?" Gary responded, "I'm going to the pub to watch the game with my friends."    
Gary's beer cooking technique calls for a great burger recipe to go with it and I found Scooter's "Scooter Pounders."    
Scooter is a Youth Worker at a an inner city school in Vancouver. He brings his calm and gentle demeanour to the school each day. Like a great father figure, the students hug him and hold on to him physically and emotionally. He is a 6′ 4" calm and gentle "oak" in their lives.    
Scooter Pounders     
Scooter pounders are big burgers, 1/3 of a pound each. Like all recipes, Scooter says they are a constantly evolving burger that changes with what he has on hand but they always have these key ingredients. Go ahead and play with the recipe.    
Ingredients: 
2 lbs. Lean Beef
2 Finely Chopped Onions
2 teaspoons Worcestershire Sauce (to taste)
Black Pepper
Fresh Chopped Herbs (usually Basil and lots of it)
2 Eggs for the binder (this is important; no bread crumbs)
Mix all the ingredients together by hand, form into 1/3 pound (150 g) patties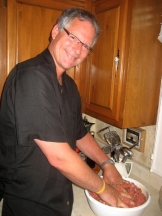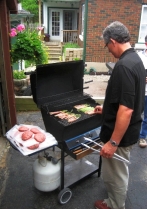 Scooter Tips:
•
You can play with the amounts but I would probably recommend 1 egg per pound of meat.
•
The onion is a fine chop.
•
I like lots of big chunks of basil all through the burger.
Scooter likes to barbeque his burgers, but try cooking them in beer for something new. Pour 1/2 a bottle of Coors Light in the bottom of a frying pan and place the burgers in the pan. Each patty should be 1/2 or 1/3 immersed in the beer. Flip the burgers when you are ready, being careful not to splash the hot beer on yourself.    
As the beer cooks off, add more of the remaining bottle. I tried it with my own burger recipe in this video.   
Tags:
Meat