"How well I remember my first encounter with The Devil's Brew. I happened to stumble across a case of bourbon — and went right on stumbling for several days thereafter." ~ W. C. Fields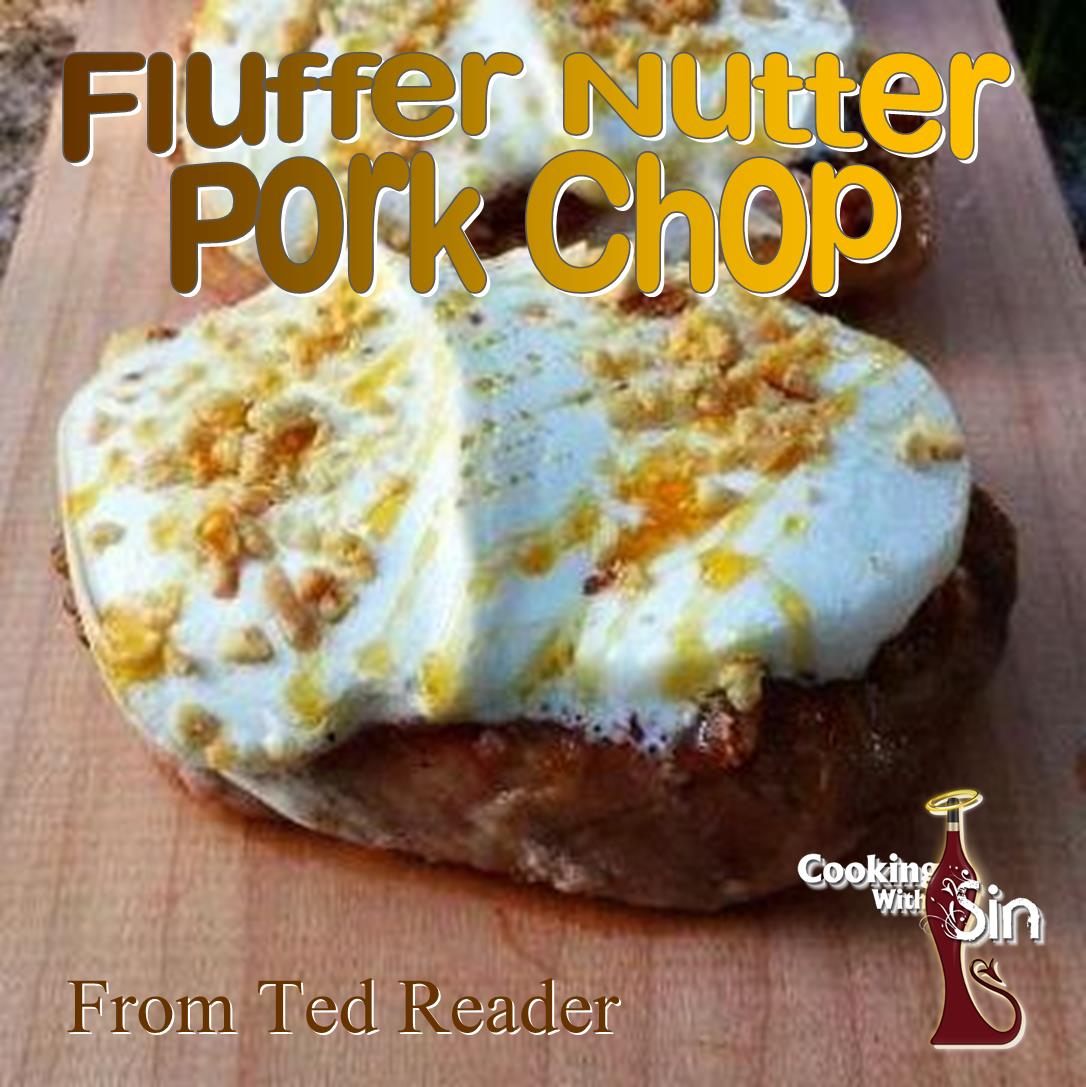 If you know Ted Reader, you know he is one of a kind. One of a kind. Born in small town Ontario, Canada, he now lives large and cooks large all over Canada and the U.S. I was introduced to him through my great friend Rhonda Avey Hufnagel of Screech fame.
He loves trying new food combinations and often adds "sin" – especially bourbon – to his dishes.  Recently Ted spent time in Dawson City, Yukon, where he experienced the quintessential Yukon ritual Sourtoe Cocktail. It is a drink with a real mummified human toe in it. As you drink, the toe must touch your lips and you then join the exclusive Sourdough Cocktail Club. Yup, Ted's in the club!
When he posted his Fluffer Nutter recipe on Facebook, I knew it had to be featured here. Jumbo marshmallows with pork chops? Only Teddy would think of that! Thank you Ted for taking us far outside the culinary "box" and letting me share your remarkable recipe. Try these chops and you will agree with Ted when he says, "It be tasty!"
Fluffer Nutter Pork Chops
Pork chops Super jumbo marshmallows  
Bourbon Peanut Butter Paste
Mix together:
2 tbsp.                  Kraft Natural Smooth Peanut Butter splash                   bourbon 1 tbsp.                  apple butter 1 tsp.                     honey Pinch                     cayenne pepper  
Star Anise Syrup
2 ounces each of:
Maple syrup Honey Star anise
Heat gently, cool and rest for 24 hours to infuse
1. Season Pork Chops with salt and pepper. Grill over medium heat about 400°F
2. After you flip the chops spread the peanut butter paste over top.
3. Lay a slice or two of marshmallows. Close grill lid until marshmallow is golden and soft.
4. Drizzle with star anise syrup. Serve immediately.
In love with Ted's cooking yet? Check out his other recipe here on Cooking With Sin "Super Bowl Planked Twinkies."