Start with trying-to-achieve-too-much and mix in a bunch of multi-tasking, then sprinkle it all with a dash of attention deficit. You too can achieve the striking range of hues that I managed to accomplish with these pieces of potato scallion miche bread. Butter really burns! There were flames. It truly takes the touch of a master's hand!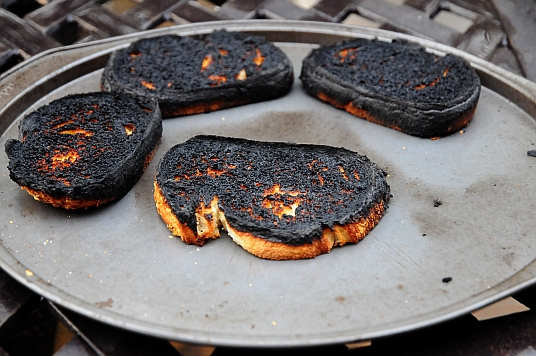 Yatta!
Thank you to Steve for bravely reaching into the burning oven and to Daren for running around and opening all the windows and doors. Where would I be without my family? What and adventure!

~ Yes, I'm a Heroes fan. Where did it go?! Why did it go?!
I hope you "Like" Cooking With Sin on Facebook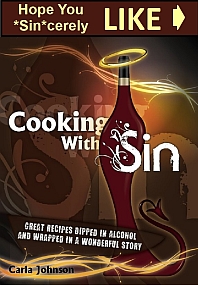 Follow me, Carla Johnson, on Twitter
@Carla_Johnson
Tags:
Fun