Idgie: He won't even sit in the same room and have a meal today.

Sipsey: Oh, it don't make no kind of sense. A big old ox like Grady won't sit next to a coloured child, but he eats eggs which shoot right out of a chicken's ass.

Script excerpt from the movie "Fried Green Tomatoes"
We are such funny creatures, us human beings. We seem to be on a perpetual quest to find, point out and magnify our differences. We are especially superficial about this quest since the tone of our skin continues to be a really big deal.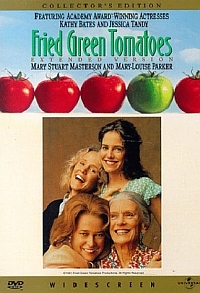 Last night I watched the movie "Fried Green Tomatoes." Towanda! I hadn't seen it since it first came out – back in the day – in 1991 and I loved it even more! While the issues in the south were intense and brutal they are universal struggles that time has not erased anywhere on our globe. It covered a good gamut of emancipations: racism, sexism, agism, the single mom, religions, creeds all blended into one "sauce."
Watching the movie followed on the heels of finishing the book "The Help." Last Sunday I woke up and told myself I wasn't doing anything until I finished it. Even though I was raised here in the Great White North, the attitudes of the south were paralleled up here.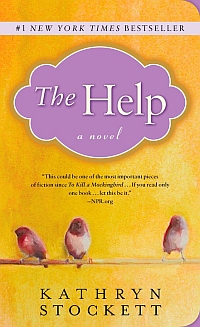 I grew up in a very pale community. The "n" word was used freely, but I had no idea what it meant. Not a clue. Every time I heard that word I'd scratch my head and wonder. I also remember hearing people talking about "chewing" someone down in price. It made sense. I was in my 20's when it hit me like a brick what they had actually been saying all along!!
I was a pre-teen when I met Georgia. She was the first "coloured" person to come into my life. She arrived new to my class one year and she was just fun and sweet. A really nice friend. My dad, knowing how much I liked her, thought he was being nice by calling her my "blackie friend." (Sigh)
To categorize and create hierarchies based on skin tone requires no sense, no logic and no intelligence. It just requires stupidity and that creates fear.
It also means you don't know your colours. Here is the selection of foundations tones from the Smashbox line of cosmetics designed for people all over the world. Look at it. No white, no black. We are all tones of the SAME colour.

We're all brown. From very pale to very dark, we're all brown! We always have been. Yes! 😯
Our species is so determined to find differences though, I am certain we could even if we all had the same tone of skin. We would pick out eyebrow arches or attached earlobes or nail biting or whatever! My friend is of Dutch descent – a pale people – and he was born and raised in a pale community, but he remembers receiving slurs from some community members as a child walking to school emphasizing his Dutchness. Why? Because we seem to be on a perpetual quest to find, point out and magnify our differences.
Yes, we are funny creatures, us human beings.
So where is the booze in all of this?

Don't worry I've got something for ya. I couldn't find a recipe for fried green tomatoes with alcohol, but I found an interesting drink. Based on the Bloody Mary, it's a Green Mary and best sipped with some "Proud Mary."  Allow me to digress. This is how my right brained mind likes to work. 😉
Tina Turner and Cher both know more than a little something about emancipation. Oh ya!
Here it is! The recipe for Fried Green Tomatoes from the original novel "Fried Green Tomatoes at the Whistle Stop Cafe" by Fannie Flagg.
Fried Green Tomatoes with Milk Gravy
Serves 4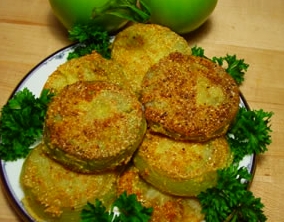 3 tablespoons bacon grease 4 tomatoes, green, firm, sliced
2 eggs, beaten
flour
milk
salt
pepper
"Heat your bacon grease in a heavy frying pan. Dip tomatoes in eggs, then in bread crumbs. Slowly fry them in the bacon grease until golden brown on both sides. Put your tomatoes on a plate.
For each tablespoon of grease left in the pan, stir in one tablespoon of flour and blend well; then stir in one cup warm milk and cook until thickened, stirring constantly. Add salt and pepper till you like it.
Pour over the tomatoes and serve hot. The best there is."
— Sipsey Peavey, Whistle Stop Cafe, Whistle Stop, Alabama.
The Green Mary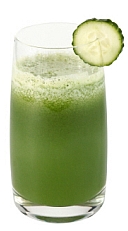 Makes 6 drinks
4 green tomatoes, chopped 5 green tomatillos, chopped
1 celery stalk
3 mint leaves
1 jalapeno, seeded
5 jarred olives
1/2 cup olive juice, from a jar of olives
1 cup orange juice
2 oz lemon juice fresh horseradish, grated, to taste
12 oz vodka
1. Puree all the ingredients, except the vodka, in a blender.
2. Add the vodka to the mixture. Stir and serve in highball glasses.
3. You can garnish with celery or mint, something else green if you like.

Credit for this recipe goes to http://www.womenshealthmag.com/nutrition/healthy-drinks-0.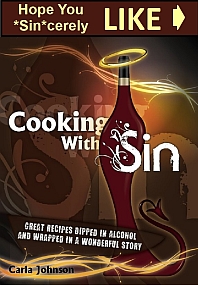 Y'all come on and "Like" Cooking With Sin on Facebook where I have a video posted of Paula Deen making her version of Fried Green Tomatoes! Click Here!
https://www.facebook.com/pages/Cooking-With-Sin/180946528621424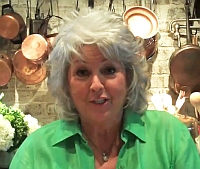 If you are interested, I received a copy of an "Open statement for the Fans of The Help" from the Association of Black Women Historians. I posted it on my personal blog and would be very interested in your opinion.
Did "The Help" help? http://carlajohnson.ca/2011/08/27/did-the-help-help/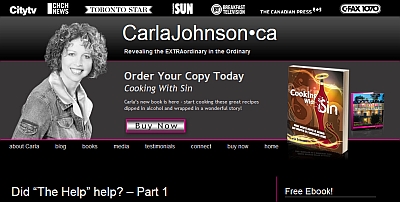 Tags:
bacon
,
Lemon
,
Vegetarian