"This is grain, which any fool can eat, but for which the Lord intended a more divine means of consumption… Beer!"

– Robin Hood, Prince of Thieves, Friar Tuck
Recently I was at a trade show and a woman walked up to me startled by my height. I'm 6'2" and I love it. She had a really good sense of humour and made me laugh when she said, "You don't look so tall on your blog!"
My blood line is a mix of Dutch and Norwegian. As you may know from my first post, the maternal line of my family is Mennonite (100% Dutch descent). The paternal side – the Johnson side of my family – is Norwegian, so I decided there has to be some Viking blood in me.
Vikings were not the barbarians that legend has implied. By the 9th century, Vikings had started settling into England and it has been said that English women preferred Norse husbands because they were very well read, plus they bathed and used combs.
Porridge comes with many different names from different parts of the world, but the recipe remains really simple. Porridge is a dish made from boiling a grain in water or milk.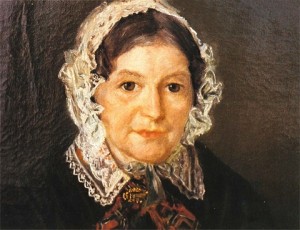 In 1854, Hanna Winsnes (1789-1872) published the first Norwegian cookbook. "Lærebog i de forskjellige Grene af Husholdningen"which basically translates to "Teaching book in the different sections of the household".
One of Hanna's recipes is "Beer Porridge." The instructions she wrote were awkward to intrepret, so I did some searching and reworked it in 21st century English. My version is different, but more workable, I believe.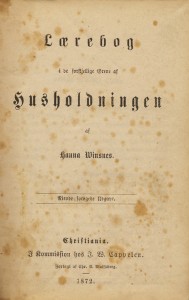 On page 155 of Hanna Winsnes' cook book:
The beer is mixed with water according to taste; normal home-brew beer can be used undiluted. For each pot of mix take two egg yokes and one half pægel (1.2dl) of full fat cream, or three egg yokes without cream. Beat well. When the beer is boiling and has been mixed cooked with sugar (to taste), take the pot off the heat, and pour in the eggs while beating vigorously, to form a froth.

The dish does not keep but must be eaten immediately.

Dice fine rye bread and brown it in butter; when it has been well mixed with the butter sprinkle a little powdered sugar (icing sugar) over, keep stirring, like when you are roasting coffee. This is eaten with the beer porridge, and can be made before the beer is started.

http://mylittlenorway.com/2011/12/old-norwegian-beer-porridge/?utm_source=feedburner&utm_medium=feed&utm_campaign=Feed%3A+MyLittleNorway+%28My+Little+Norway%29&utm_content=Google+Reader
Norwegian Beer Porridge
2 cups rye bread, dried and finely crumbled
4 cups beer
1 egg, well beaten
1/2 cup brown sugar
Cold skimmed milk
1. Mix the rye bread, beer, egg and sugar in a pot.
2. Bring to a boil then reduce and simmer, stirring constantly, until it thickens.
3. Serve warm with cold skimmed milk.
*Tips
Can be
served as a dessert with whipped cream.
For a sweeter porridge, substitute dried spice cake crumbs for the rye bread and spice with cinnamon and nutmeg
Let me take this opportunity to introduce you to Mads Refslund, a brilliant Danish chef. Here is a description of his beer porridge.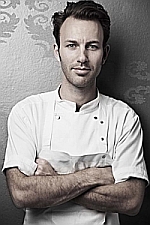 Old rye bread softened with beer and then submerged under white chocolate foam and salted milk ice cream. This must be the breakfast that fuels grizzled fishermen as they hunker down against wild North Sea winds. It was out of this world and completely unique to my palate.

http://readysetdc.com/2011/07/does-the-new-nordic-kitchen-live-up-to-the-hype/
Have some fun! Here's a site where you can write your own motto in Old Norse:
http://www.vikingrune.com/old-norse-motto-generator/
Join us on Facebook! Here is the link to the "Like" page.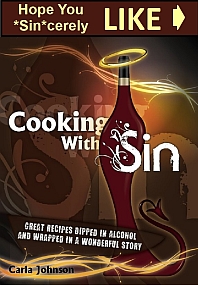 Tags:
Vegetarian