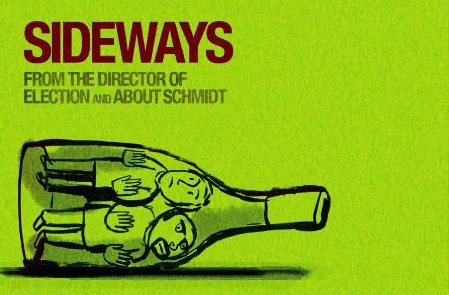 The movie "Sideways" is right near the top of the list of my favourite wine movies. The first time I saw Sideways I was prepared for a comedy and had to re-adjust my mindset as the movie is quite pensive and introspective. In fact, the entire movie is smart and contemplative with the exception of one crazy, unhinged scene. Emerging from deep soul-searching and tension, the spectacle is overwhelmingly side-splitting. I gasped with laughter and tears almost rolling off my seat! I won't spoil it for you, but if you have seen it, you know what I mean. That moment redefined comedy for me.
Miles' love of Pinot Noir and great distaste for Merlot had an impact on cash registers for some time afterwards. Personally, I love Merlot and I love Pinot Noir. It's all delicious and complex to me.
Originally I posted a video clip the well-known scene in Sideways where Miles talks about why he likes Pinot, but I removed it since it automatically played when people popped onto the site, and personally, I think that's annoying. So, here is a link to that scene, if you're interested in seeing it. The rest of Maya's dialogue follows.
Sidesways: "Why Are You So Into Pinot?"
Maya: I like to think about the life of wine.  How it's a living thing. I like to think about what was going on the year the grapes were growing; how the sun was shining; if it rained.

I like to think about all the people who tended and picked the grapes. And if it's an old wine, how many of them must be dead by now. I like how wine continues to evolve, like if I opened a bottle of wine today it would taste different than if I'd opened it on any other day, because a bottle of wine is actually alive.

And it's constantly evolving and gaining complexity. That is, until it peaks, like your '61. And then it begins its steady, inevitable decline.

~ Excerpt from "Sideways" movie script
Please join CWS on Facebook!
Click this "Like" image.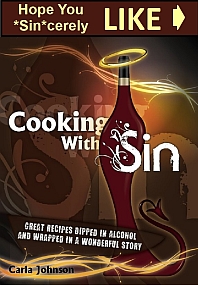 Tags:
Fun