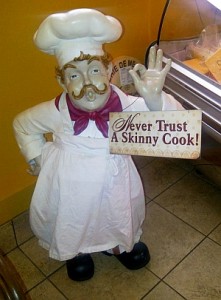 "Age is not important unless you are a cheese." ~ Helen Hayes
On the weekend a friend told me he questioned whether aged cheddar was really aged. He worried it could be a scam. Having spent an afternoon with George Batarseh, the owner of Daniel's Cheese & Deli here in Cambridge, I was able to actually sound quite intelligent on the matter.
The day I walked into George's shop, he greeted me warmly with a large welcoming smile. I remembered George from our Farmer's Market where he has a booth every Saturday morning. We love to buy his signature garlic puree and pick up one of his truly delicious dips like hummus or babaganoush. And his curry chicken smells so good, most days it barely makes it home.
George has a very large selection of cheeses in his shop, but his speciality is cheddars. Orange cheddars, white cheddars & marble cheddars, all aged from a few years up to 13 years. Aged cheddar is real and it's spectacular. Firm and dry, it crumbles easily and won't get moldy if wrapped properly. If someone tries to sell you an aged cheese that feels rubbery like new cheese, put it back.
Don't let the white edges of aged cheddar bother you. It is a layer of salt that has surfaced over time. Also, a sign of good aged cheddar is crystals, little crunchy bits in the cheese. They start to form after the cheese is about 5 years old. I like them. I like the texture. You get both the taste and feel in your mouth – a multi-sensory experience.
So, how do you serve aged cheddar? Let me assure you it is not for grilled cheese, nor is it for sprinkling on tacos or melting on nachos and skip the crackers. Aged cheddar is to be enjoyed all by itself, one small morsel at a time right off the block. It is savoured on the palate and is complimented perfectly with a robust red wine or porter beer.
I asked George if he had a recipe he could share that had alcohol in it and he pointed out the baklava on his counter. It is made by a friend of his and the honey is prepared with brandy. It is so delicious, it sells out quickly every time.
A wealth of information about cheese & food and a warm, generous heart will greet you when you arrive at George's shop Daniel's Cheese & Deli. You will find it tucked away in one of our busy industrial areas here in Cambridge on 250 Thompson Dr, Unit #4, Cambridge, Ontario, Canada.
Thank you George!
Tags:
Cheese