Just a little surprised here! I found out my nomination of Kacaba Vineyards' Meritage made it to the finals of Natalie MacLean's "Joy to the World" Wine Match. #WHWM
I would love it if you took a moment to vote for my nomination. It's a great wine paired with lamb. Yum!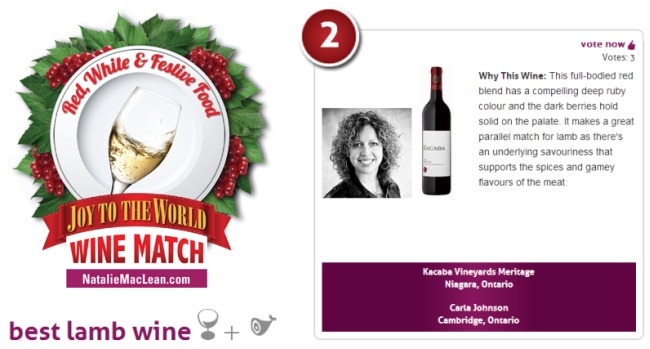 You can vote everyday until December 3rd, 2013.
Tags:
Events
,
Wine Tasting