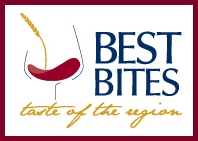 For the past three years I have been involved in "

Best Bites: Taste of the Region

" fundraiser here in Cambridge, Ontario. As the beverage contact on the organizing committee for the event I contact and invite the wineries, breweries & distilleries to the event. As you can imagine, I have the best job! This recipe is the first in a series of posts I am featuring as a "Thank You" to the beverage participants who have been such an important part of helping make Best Bites such a resounding success each year.

Reif Estate Winery is a family business in the Niagara Region here in Ontario. It was founded in 1977 by Ewald Reif and is now owned by his nephew Klaus Reif. Winemaking runs deeply in the Reif family. It goes back approximately 500 years to the Rhine Valley of Germany where their ancestors began growing grapes. Klaus brought winemaker Robert DiDomenico on board in 1990.
Roberto's winemaking philosophy of 'letting nature make wine' married perfectly with Klaus's belief that "…today we are growing wine in the vineyard." – from Reif's website (Reif  rhymes with "life")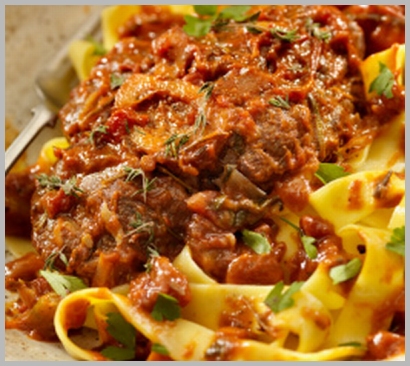 Reif Estate Winery
Braised Beef Bolognese
Ingredients for Beef
1 tbsp olive oil
3 medium beef shanks
2 cloves garlic
1 onion, diced
1½ cups red wine
2 medium carrots, peeled
4 cups chicken stock
400g can San Marzano whole tomatoes
1 fresh bay leaf
1 sprig fresh oregano
salt and pepper
Ingredients for Bolognese
2 tablespoons olive oil
1 small red onion, finely chopped
200g (½ can) San Marzano tomatoes (hand crushed)
½ cup Reif red wine
Fresh oregano and/or basil
METHOD
Pre-heat oven at 225 ° F. Heat oil in a large eathernware pot. Season the beef shanks with salt and pepper. Cook shanks over a high heat until browned all over. Add garlic, onion and wine. Bring to boil, simmer uncovered for 5 minutes or until reduced by half. Add carrots, stock, tomatoes, bay leaf and oregano. Bring to a simmer and place in the oven and cook covered for 1.5 hours or until the meat is very tender and falls from the bone. Cool slightly.
For Bolognese heat oil in a large frying pan, add onion and sauté until translucent. Add the 1/2 can of tomatoes and the red wine and reduce by half. For assembly ladle in some of the braising liquid and meat from the shanks into the sauce. Bring to a simmer for a 2 minutes or until thickened slightly. Cook your favourite pasta and drizzle with olive oil and toss with oregano and basil. Spoon the Bolognese over the pasta and serve with grated parmesan.
Recipe Courtesy of Chef Robin Howe Wine Country Catering

This bolognese pairs very nicely with Reif's Cabernet Merlot.

Tasting Notes: A medium-bodied wine loaded with black cherry and raspberry flavours. Leather and earthy spice notes create a perfect balance in this well structure wine. A clean, fruit forward finish rounds out this exceptional medium-bodied red.
Food Pairing: Grilled meats and vegetables, or Italian style pastas. Veal shanks, firm-fleshed fish in rich tomato sauce and hearty lasagnas.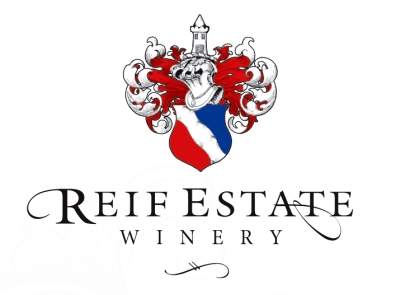 VQA . Niagara Peninsula . VQA
Available on-line www.reifwinery.com or
on-site at
15608 Niagara Parkway, Niagara-on-the-Lake
Note: All Reif Estate Winery & food photos credit of Reif Estate Winery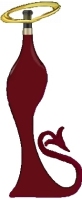 Beef
,
Meat
,
Reif Estate Winery
,
Wine Pairing
,
Wine Tasting
,
Winery