Tonight for supper I made a cheap and cheerful version of this recipe. Most of the eating at our house is cheap and cheerful, but this one was cheaper and cheerful-er than usual. The link to the original recipe is here.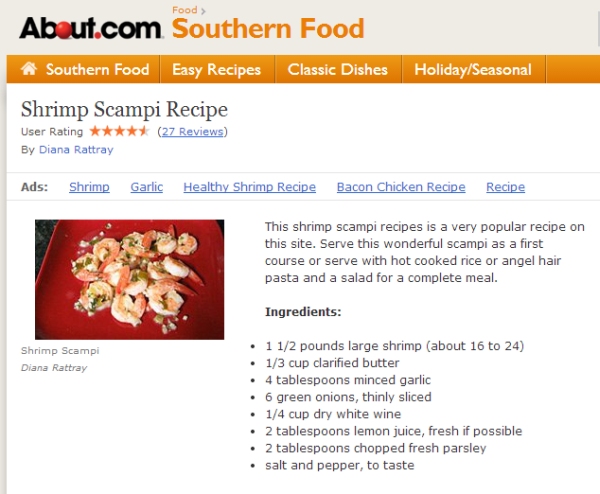 The ingredients are basic, but for some reason I was out of several of them so, I decided to take some risks.  Funny thing, the dish turned out really well. I often don't like my own cooking, (are you the same?), but this one I really liked and I'm posting it here mostly to remind myself to make it again.
Carla's Cheap & Cheerful Shrimp Scampi
1. I melted a big chunk of butter and several scoops of garlic margarine spread (Ya, the lousy stuff hidden at the back of the fridge) in my large frying pan. I was all out of fresh garlic and while I'm not a fan of margarine, the spread had garlic chunks in it. (Cheap and cheerful enough for ya, yet?)
2. Instead of green onions, I added a finely minced, small onion (cheerful!) and sprinkled a lot of garlic powder (cheap!) over the whole mixture. I stirred the pan just long enough for the onion to soften slightly.
3. A big bag of large, raw peeled shrimp went in the pan and was given a good stir. Shrimp really is fun to cook. It's quick, colourful and quite cheerful.
3. A unfinished bottle of a very nice Riesling-Sauv-Blanc had been in the fridge for 2 weeks (cheap!!), but it smelled okay, so I took a chance and poured some into the pan along with several squeezes of bottled key-lime juice (cheerful!) (Ya, I was out of lemons and lemon juice). I brought the temp in the pan up to a good boil.
4. To season I added sea salt, pepper, dried rosemary, dried parsley (cheap!) and a sprinkle of dried Herbes de Provence. Then I turned the temp down closer to medium and let the liquid reduce.
5. The liquid became creamy and was nicely sweet, so I quick boiled some rice vermicelli and stirred it into the mix. (Definitely cheerful!)
Voila! Cheap, cheerful, quick and deelish!
Sorry I don't have a photo. By the time I realized it was worth sharing, my family had eaten it all. I'll add a photo when I make it again. I promise.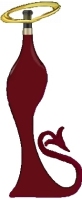 Pasta
,
Seafood