"I have been instrumental in banning bottled water on the set. It hasn't gone that well with the crew… so I replaced it with tequila." ~ Hugh Laurie, star of "House"
This 8 Can Taco Soup recipe was a wonderful discovery. After watching it buzz around Facebook, I decided it was begging for some "sin." It has my favourite beans – black beans – along with delicious enchilada sauce and I love how flavourful it tastes. So, in keeping with its Mexican roots, I gave it a good shot of tequila.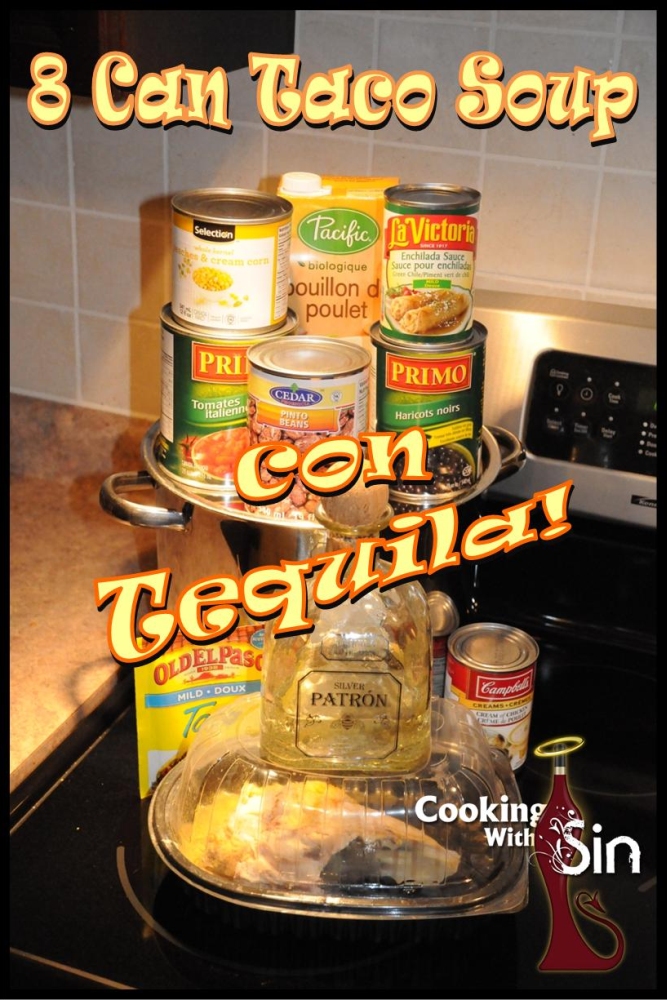 Carla's *Sin*ful Twist
While I mostly followed the instructions of the original recipe, I first chopped up a rotisserie chicken breast and sautéed it in the bottom of the soup pot with a bit of oil and a few shots of tequila. It softened the chicken, added a a flavourful zip and helped to quickly shred the meat.
Then I added the rest of the ingredients set the temp on high. In about 15 minutes it was all heated and ready to serve.
A sprinkling of shredded Monterey Jack cheese, a bowl of tortilla chips and yum!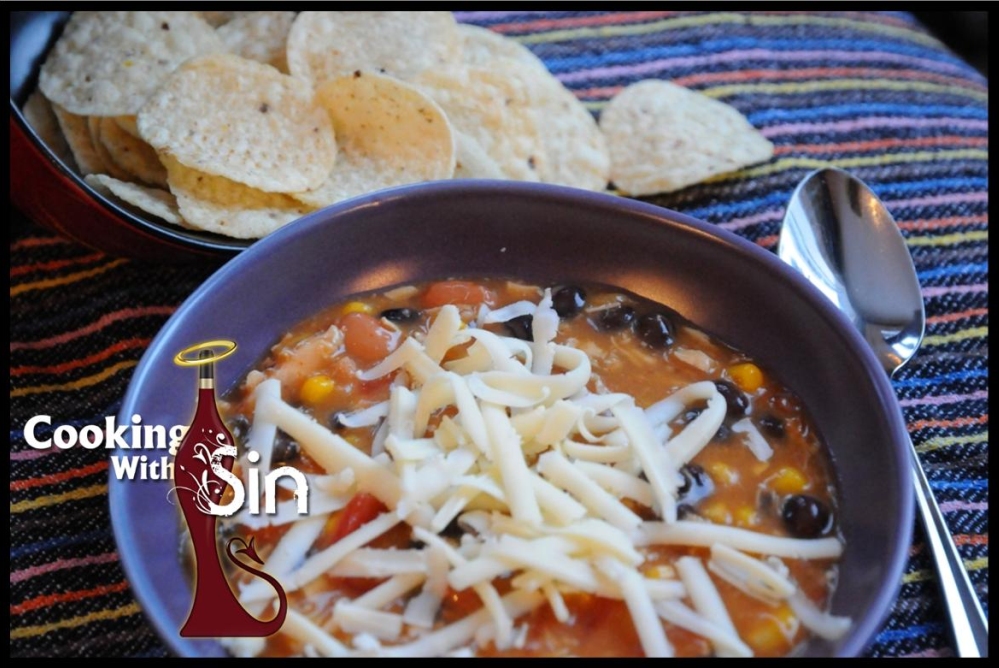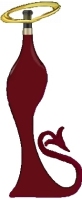 Beans
,
Enchilada Sauce