"Love makes the world go round? Not at all. Whiskey makes it go round twice as fast." ~ Compton Mackenzie

Note to my non-Canadian visitors: In the Great White North here, we call our whisky "rye" because it has rye grain added to the mash and a "Rye & Ginger" is a popular drink. My hubby keeps his rye in the freezer. See the video at the end of the post.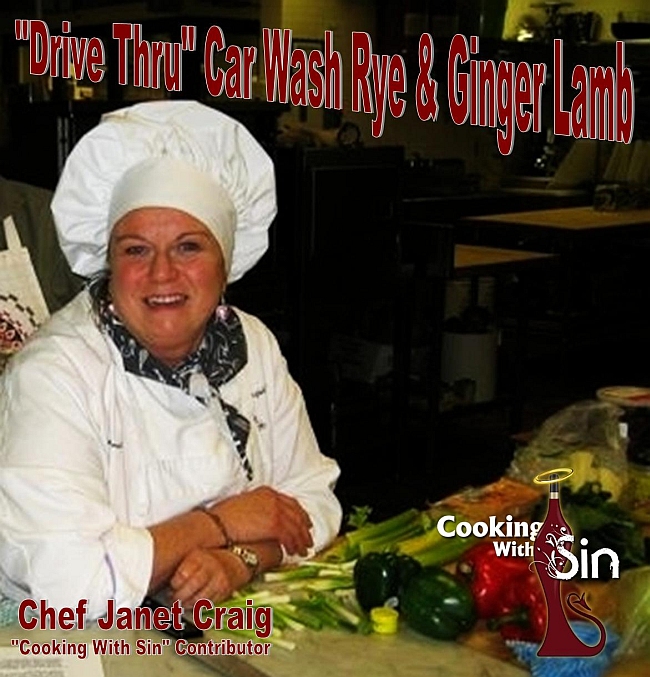 Written by Chef Janet Craig of The Satisfied Soul
It was as mild, sunny afternoon, after cooking at a client's house, when I passed a "drive thru" car wash and thought I should go in. After chatting to the cash wash guy about cooking – he noticed the uniform – I drove in. Relaxing and reading my notes, I was suddenly jolted alert. Coming right through the water was the wash guy! He jumped out of the curtains in the actual car wash and banged on my truck, shrieking, "You are in "Drive," Lady!!!" (instead of Neutral)
"Jeez! It said Drive Thru," I thought.
Now I know why I was going through so fast!! I just thought I was being very efficient! He probably was worried about the Beemer in front of me!
😮
It's been a long chilly winter, but the maple syrup will be running soon. Here is a great Canadian recipe.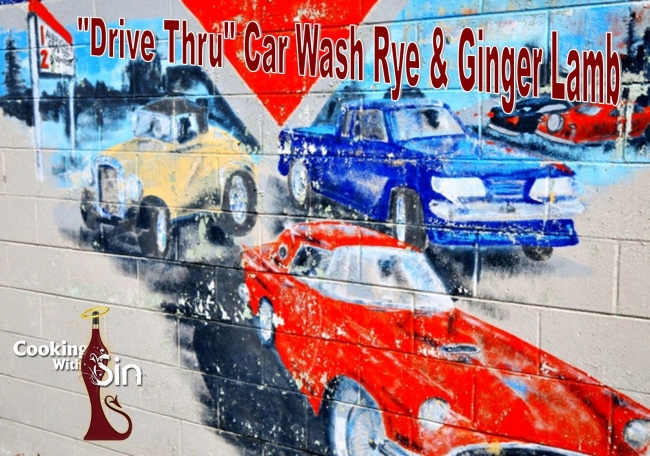 Rye and Ginger Butterflied Leg of Lamb
Lamb
2 tablespoon (25 ml) Dijon mustard 2 tablespoon (25 ml) Maple syrup ¼ cup (50 ml) rye ½ cup ginger ale 2 teaspoon (10 ml) grated fresh ginger 2 teaspoon (10 ml) ground cumin 1/4 teaspoon (1 ml) cayenne 3 lb (1.5 kg) butter flied lamb leg Freshly ground pepper to taste  
Sauce
1 tablespoon flour ¼ cup (50 ml) ginger ale ¼ cup (50 ml) rye 2 tablespoon (25 ml) maple syrup 2 tablespoon (25 ml) Dijon Mustard 1 cup (250 ml) chicken or beef stock  
1. Combine mustard, maple syrup, rye, ginger ale, ginger, cumin and cayenne in a small bowl. Brush over lamb leg. Season with pepper. Marinate in zip lock bag overnight in refrigerator.
2. Preheat oven to 425°F (220°C).
3. Place lamb, fat side up, on rack in a roasting pan and bake for 35 to 45 minutes, basting occasionally or until juices runs slightly pink.
4. Place lamb on a carving board and tent with foil, letting it rest for 10 minutes. Meanwhile make sauce.
5. Discard all fat from roasting pan but 1 tablespoon. Stir in flour, then deglaze the pan with the rye, scraping up meat bits. Stir in ginger ale, maple syrup, mustard and stock. Bring to boil, boil 3 to 5 minutes or until reduced by half. Sauce should be thick enough to coat a spoon. Season with salt and pepper.
6. To serve, carve into thin slices and drizzle sauce over lamb.
How to Make a Rye & Ginger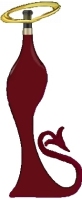 Chef Janet Craig
,
maple syrup