"I always love being in the company of women. It's all about good conversation and great wine." ~ Naomi Watts

"God may be in the details, but the goddess is in the questions. Once we begin to ask them, there's no turning back." ~ Gloria Steinem
Sometimes we call ourselves "The Goddesses." Other times we're "The Divas." Either way, it's clear what we think of of ourselves. We are women who met 10 years ago at work. We are all teachers or principals and while we have all moved on to different schools, we continue to get together a few times a year.
Whatever we have gone through individually, The Goddesses have been there to support. We are all passionate about living life vibrantly with integrity. We all love travel and adventure. We are intellectuals and insist on delving into issues rigorously, especially when it comes to education, and most important of all we laugh loud and we laugh long.
We have seen each other through the inevitable ups and downs of life. Some of us are married, some of us are divorced, some of us are single. We raised a glass of bubbly when when one of us got married, we poured lots of red wine when one of us faced a break-up and we championed the virtues of being single when one of us struggled with the idea. We anguished together when one of us faced daunting parenting challenges and we were consoling when one of us faced a hysterectomy that came too early in life.
Among The Goddesses, I have been the most prodigal, so I invited everyone to my house for a "Sin Supper" and the jokes ensued. "Can we get tipsy on pork tenderloin?" "I'm bringing a dish called 'Potted Cheese' with Riesling, not pot." "We may need to make it a sleep-over."
The dinner was pot-luck and we had an absolutely wonderful time tasting each other's dishes and ranting about the need for more Arts in education. There was Pat's Potted Cheese, Laurie's Chicken au Champagne and Trish's Pork Tenderloin with Brandied Mushrooms & Shallot Sauce. Gillian brought Pasta Amatriciana and a bottle of Passion-Fruit Jamaican rum. I made George's Sherry Potatoes and Melissa made Sex In The Pan (What a great idea!) for dessert.
Here are all the recipes from our "Goddess Supper" one course at a time. Enjoy!
Entree #2
Trish served us Pork Tenderloin & Brandied Mushroom Shallot Sauce. Trish is a principal who specializes in high needs children. With a flick of her eyelid, she commands respect. If we get talking about students on the fringe in education, she will brilliantly expound on the mountains of research addressing their needs. She often stands right up when she gets going, just like a preacher.
Pork Tenderloin & Brandied Mushroom Shallot Sauce
Step 1. Preparing the Pork Tenderloin
Ingredients: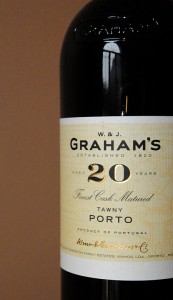 3 lbs pork tenderloin 5 cloves garlic, cut in half 1 teaspoon ground cumin 1 teaspoon sea salt 4 tablespoons soy sauce 2 tablespoons sesame oil ½ cup of fig jam or sauce ¾ cup port
Make 10 slits in each tenderloin and insert a ½ clove of garlic in each slit.

Rub the pork down with a mixture of ground cumin and sea salt and let sit for 15 minutes.

In a dish, mix the soy sauce, sesame oil, fig jam & port.

Pour the mix over the tenderloin and marinate for 6 or more hours remembering to turn the pork over to be fully saturated.

Cook at 375°F for 1½ hours. A convection oven is best. Monitor the cooking time accordingly. It can be cooked in an open pan or wrapped in foil.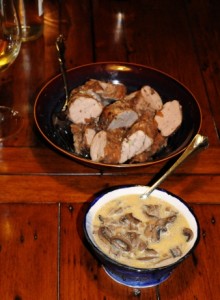 Step 2. Preparing the Sauce
Ingredients: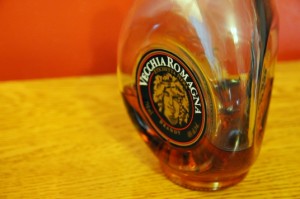 2 cups cremini mushrooms, sliced 2 shallots, finely cubed a dash of ground cumin a dash of sea salt ¾ cup brandy 1 tablespoon butter ½ cup heavy cream
In a dish, toss together the mushrooms and shallots with ground cumin and sea salt.

Pour the brandy over the mix and stir until all the mushrooms and shallots are coated. Let it sit for 45 minutes.

Warm the butter in a skillet and add the mushroom/shallot mix. Simmer on low heat allowing the brandy to reduce slowly.

Gently stir in the cream and put in a side dish for serving on the pork tenderloin.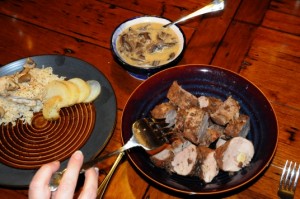 The dinner continues… the 3rd entree for our supper is on the next post with Gillian's Pasta Amatriciana.
http://cookingwithsin.com/2010/03/28/goddess-supper-iv-pasta-amatriciana/
Tags:
Goddess Supper
,
Meat