Behave so the aroma of your actions may enhance the general sweetness of the atmosphere." ~ Henry David Thoreau

"Ada hari, ada nasi" (Where there is a day, there is rice.) ~ Malaysian Proverb
H.T.'s mom learned to cook late in life. She had grown up in Malaysia in a family where most of the house chores – cooking & cleaning – were done by live-in maids. It's the kind of thing most of us envy. But, she gave all that up when she married for LOVE. H.T. remembers how his family just scraped by when he was little. It was a good thing the cost of living was low.
H.T.'s dad worked as a linesman for a local hydro company in Malaysia. His mom liked to cook soups. They were easy to make and went well with rice, an inexpensive Malaysian staple.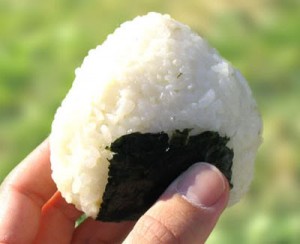 One evening, many years ago when H.T. was young, his mom made this chicken soup for dinner. When he and his brother arrived home from school they smelled something "gamey." The boys asked their mom what the aroma was and she replied, "Chicken soup. Is there something wrong?"
"No," H.T. replied, "It just smells a bit strange."
H.T.'s mom had been home all day and had grown accustomed to the smell. She went into the garden for some fresh air and when she returned she noticed the smell! "OK boys," she said, "we need to fix this before dad comes home! What can we do?"
She called her mom for help who told her to use 3 shots (3 fingers!) of brandy. That did it! Dinner was saved!
This is the recipe that H.T.'s mom made that day. He likes to cook it to this day. It's quite simple.
Chicken Soup
 Ingredients: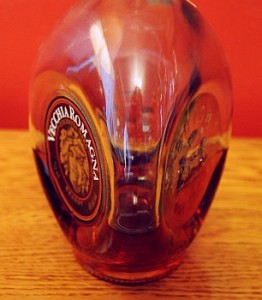 1 whole chicken, with bones, remove fat and skin 4 large carrots, chopped to 1 inch chunks 4 yellow potatoes, chopped to 1 inch chunks 4 celery stalks, yes, chopped to 1 inch chunks 2 cooking onions, quarters sea salt 3 fingers (shots) of brandy
Throw all the ingredients into a stock pot and add water up to 3 inches (6 cm) above the ingredients. Bring it to a boil and cook in medium heat for 4 hours, adding sea salt for flavour. Turn off heat and add 3 fingers of brandy. Stir and serve!
H.T.'s Tips:
Another ingredient to add to the soup is sliced ginseng root – good for circulation.

Avoid old chicken. It's too gamey!
Tags:
Meat