I've finally found my way. Say 'Good-bye' to yesterday.

Hit the gas, there ain't no brakes on this lost highway.

I'm bustin' loose, I'm lettin' go, out on this open road,

It's Independence Day on this lost highway.

~ Jon Bon Jovi, Richie Sambora, John Shanks
Dawn picked up the phone and warmed to Michael's familiar voice, "Dawn Smith, do you love me?"
"Yes. Yes Michael. I do."
"Good! Because in 30 minutes a cab will arrive to take you to the airport. I bought your ticket and put $2000 in a bank account for you. You will have to pack quickly. I need you out here with me for my book tour, Dawn."
She hung up the phone and kicked into high gear. The next half hour was a blur of phone calls, packing and panic. A friend offered to take her cat and a neighbour happily took her food. Dawn packed as much as she could and just before the cab pulled up, she called her boss to quit her job.
When she finally sat down in the seat of the cab, Dawn took a deep breathe. After years of living carefully, she was leaving it all behind. It was the right thing to do. She was as ready as she could be for the next phase of her life, 8 months on the road with Michael Fletcher and any other adventure that would come their way.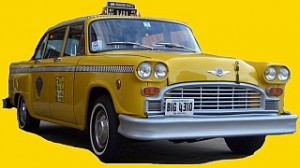 Michael Fletcher and Dawn Smith had known each other for 20 years, but had little contact. They had met briefly as a teenagers. Dawn has always been shorter than average and seeing Michael, all 6′ 2" tall and full of bravado, she remembers thinking he was the hottest guy she had ever seen. After that, they went their separate ways.

Dawn married someone else and started her own catering business. Her marriage ended just as her mom became seriously ill. Dawn then cared for her mom until her mom's passing. It had been a very tough time for her.
Meanwhile, Michael had spent time in the military, followed by several business ventures. Several of his businesses were great successes and others had been failures. At his lowest point, when he had to declare bankruptcy, he examined everything he had done, both right and wrong. He determined to learn form all his mistakes and become a smarter and better business person from it.
It was New Year's eve, two years after her mom had died and Dawn's cousin Sandy called her up to go out to a party. Dawn was tired. She was tired and low on cash, so she did not want to go. Sandy told her that Michael and a couple other guys they knew were going to be there, "Dawn, I need your support. You know what these guys are like!" Dawn held her ground.
In desperation, Sandy begged, pleaded and cajoled. It worked. Dawn got herself dressed up and out she went.
Dawn remembers vividly the moment she walked into the party. She locked her eyes on Michael and he locked his eyes on her. They fell in love immediately. Whatever happened rest of the night does not matter and they don't really remember.
Michael had to fly west, back to his home, a few days later, but their relationship continued. At the time they weren't sure how things would work out with each of them being on different sides of the country; they just knew it would work – somehow.

Two months later, the phone call came. Michael had written the book "Shameless: A Business Coach's Guide to Succe$$" and was going on a book tour. He knew by this time that no one better than Dawn would work with and beside him. He knew their strengths were the perfect compliment. He needed her on this tour and he didn't have the luxury of time.
When Dawn's plane landed, they were off on a whirlwind 8 month tour promoting his book. It was one of his biggest successes at that time. Once the tour wound down, they took the momentum and started business coaching. Moving back east, they created a system called "Neworld Coaching."
It has been a good five years since that fateful call. Michael and Dawn have grown their coaching business into a worldwide venture and have added many other successful businesses to their portfolio.
Michael did not want Dawn to lose her identity as a cook, so they agreed to always make a meal together every week. Their cooking evenings usually start off with opening a bottle of wine and a general an idea what they are going to make. They will find a base recipe and play with it to suit their tastes.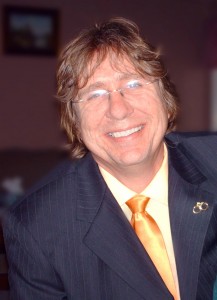 The first night they cooked together, they watched "Chef at Home" with Chef Michael Smith. Dawn has a special spot in her heart for Chef Michael Smith. Not just because he's a tall, charming and brilliant cook (with a great head of curly hair!), but because she had a older brother named Michael Smith who had been given up for adoption as a baby. The name is very dear to her heart.
http://www.chefmichaelsmith.ca/en/home/default.aspx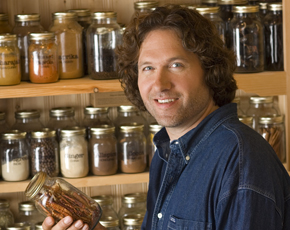 Dawn and Michael both loved the stew they saw Chef Michael Smith cooking on his show that night. Looking up his recipe online, they found the base of what he made and played with it. First, they added their own home brewed beer. Then they added potatoes, parsnips and lots of extra garlic. They also found the chef's recipe for cheddar biscuits and substituted milk for the heavy cream and garlic powder. They always bake the biscuits on a pizza stone to get the texture and flavour just right.
Dawn and Michael have a whole collection of recipes they have created together, and their Home Brew Beer Stew is a favourite at family gatherings. This is the first recipe they created together and I am tickled to announce that this is the first recipe they have chosen to share with anyone.
Fletcher's Home Brew Beef Stew with Garlic Cheese Biscuits
Home Brew Stew
Ingredients:
½ cup vegetable oil
3 lb beef roast (cut into chunks)
salt & pepper
1 very large onion (peeled & cut into wedges)
8 cloves garlic (peeled & sliced)
1 small can tomato paste
2 bottles of Fletcher's Home Brew (or any other lager you choose)
2 large potatoes, peeled & cut into chunks)
2 parsnips (cut into chunks)
2 cups beef stock
Method:
Preheat oven to 325

°

F

Heat oil in very large heavy-bottomed pot

Add beef and season with S&P.  Brown

Remove when done and reserve chunks in a bowl

add onions and sauté till golden brown

Add garlic & tomato paste-stir

Add potatoes, parsnips & beer

Season again with S&P

Cover and place in oven

Stew slowly until beef is tender and broth is thickened
Garlic Cheese Biscuits
Ingredients:
2 cups flour
1 tablespoon baking powder
1 teaspoon garlic powder
½ teaspoon salt
1 cup grated cheddar cheese
1 ½ cups milk
Method:
preheat oven to 450

°

F

Whisk together flour, baking powder, garlic & salt

Add cheddar & stir

Add milk & stir

Turn out onto floured board & knead

Add more flour as necessary

Flatten into a round 1" thick & cut into 8 wedges

Bake on baking sheet for 12-15min
Taking a chance in my life
Hoping you feel the same way as I do tonight
Just try and look into my eyes
Don't be scared of what you might see there
The first time I saw you
I knew love at first sight must be true.

~ Andrew Van Slee (Sung by Michael Bublé)

I hope you "Like" Cooking With Sin on Facebook

Follow me, Carla Johnson, on Twitter

@Carla_Johnson



Tags:
Bread
,
Cheese
,
Meat