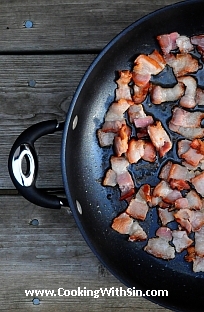 Every once in a while, kindred spirits meet and sparks fly – in this case great, hot, snappy sparks of bacon grease!
You can imagine how many times I am asked whether my recipes are healthy or vegetarian or gluten-free. Who can blame people for asking? Health is important. But here on Cooking With Sin, well… the name pretty much says it all. So when I met some of the guys at Republic of Bacon, the attraction was undeniable! These guys cook, eat and promote one of the most beloved and least respected foods in the world. Heck, in some cultures bacon is a sin! We knew we belonged together!
If you love bacon and can't get enough – you know you can't! You will love their site!
Cooking With Sin sends out a big, greasy, crispy "Thank you" to the guys at R of B for featuring some of our recipes on their weekly special "Bacon Love Friday."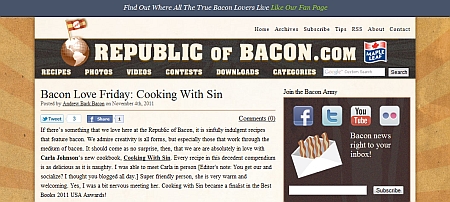 http://republicofbacon.com/2011/11/04/bacon-love-friday-cooking-with-sin/

Thanks for all the love guys!
Carla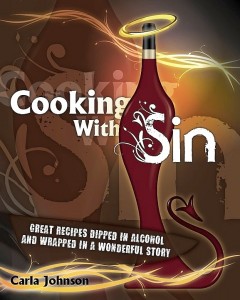 Tags:
bacon