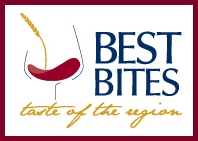 For the past three years I have been involved in "Best Bites: Taste of the Region" fundraiser here in Cambridge, Ontario. As the beverage contact on the organizing committee for the event I contact and invite the wineries, breweries & distilleries to the event. As you can imagine, I have the best job! This recipe is the 3rd in a series of "Thank You" posts featuring the beverage participants who have been such an important part of helping make Best Bites such a resounding success each year.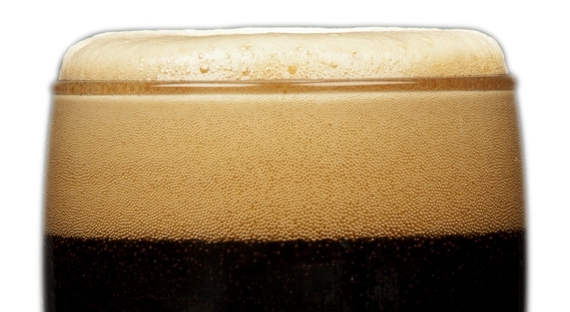 "Founded in 1985, Wellington Brewery was part of the first wave of Ontario microbreweries that began after changes to Ontario law allowed small brewers to operate in the province. Phil Gosling, the founder of Wellington Brewery, envisioned a brewery that would only produce English style Real Ales (also known as Cask Conditioned Ales). These cask-conditioned ales are unfiltered, naturally carbonated and served at cellar temperature. Wellington Brewery was one of the first modern brewers in North America to produce traditional cask-conditioned ales which have become increasingly popular in the last decade." ~ from the Wellington Brewery website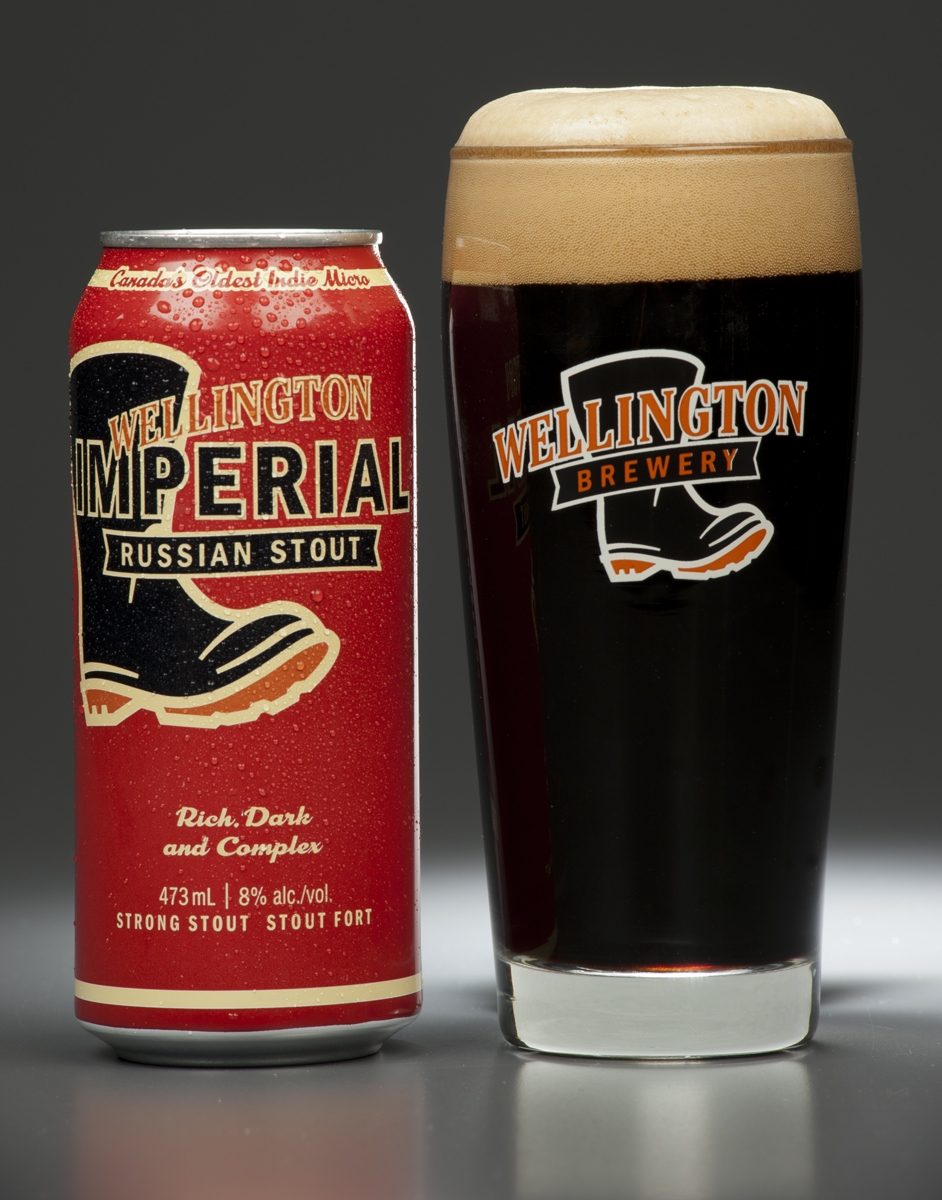 Wellington Russian Imperial Stout

Full bodied and complex, Imperial Russian Stout is one of the boldest beers brewed in Ontario. With an inviting aroma of dark chocolate and coffee, Imperial Russian Stout has a smooth, full bodied flavour patterned after the highly fortified stouts that were exported from the U.K. to Russia in the 1800's.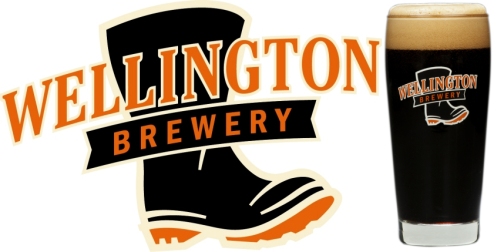 Wellington Stout Braised Ribs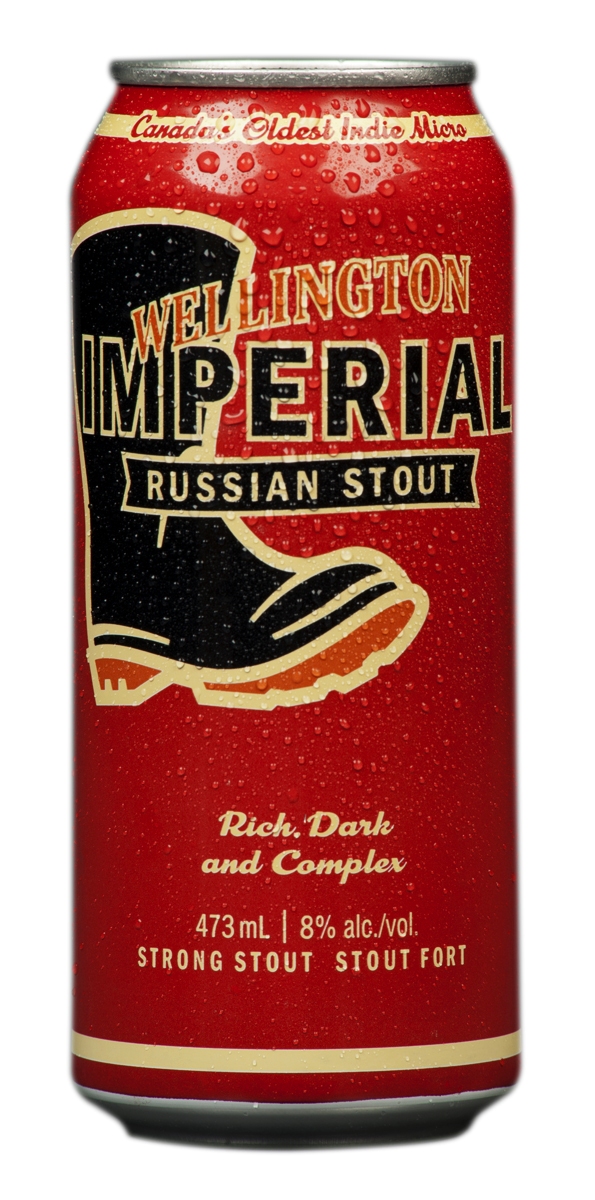 4 1/2 pounds short ribs Salt and fresh ground black pepper
1/4 cup oil
2 medium carrots
2 celery stalks
2 medium onions
4 cloves garlic 2 sprigs fresh rosemary
6 sprigs fresh thyme
2 bay leaves
2 cans Wellington Imperial Russian Stout
1 900 ml box low-sodium beef broth
1 large can diced tomatoes
1 cup pearl barley
1 teaspoon mustard powder  
1. Chop the short ribs into 8-10 cm pieces and put them in a large pot over high heat. Sprinkle the ribs generously with salt and pepper then add oil and brown the ribs. It should take about 15 minutes. This works well if done in small batches. Remove the ribs and set aside in a dish.
2. Chop the carrots, celery & onion into chunks, add them to the pot and sauté until caramelized, 8 – 10 minutes. Slice the garlic, add to the vegetables and sauté 2 or 3 more minutes. Return the ribs to the pot with the vegetables then add the rosemary, thyme, bay leaves, Wellington stout, broth & tomatoes. Sprinkle with more salt and pepper, stir and bring to a boil. Reduce the heat to low, cover and simmer for approximately 2 1/2 hours. Check occasionally, skimming off any excess fat.
3. Stir in the pearl barley & mustard powder, cover and cook for approximately 45 more minutes. When done, remove the bay leaf, thyme and rosemary stems, then season with salt and pepper to taste.
4. Serve paired with another one of Wellington's spectacular beers.
Inspired by Guy Fieri's recipe.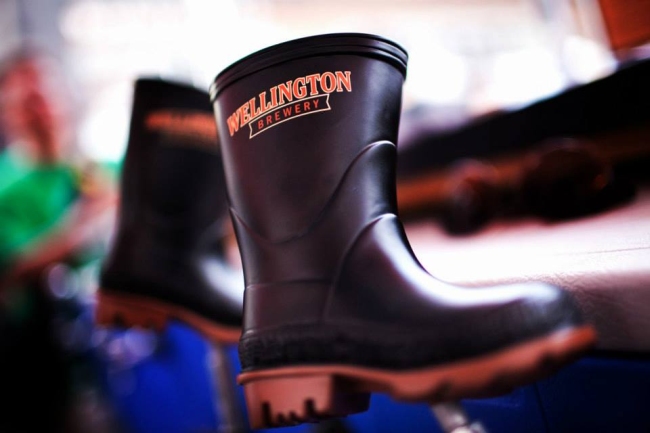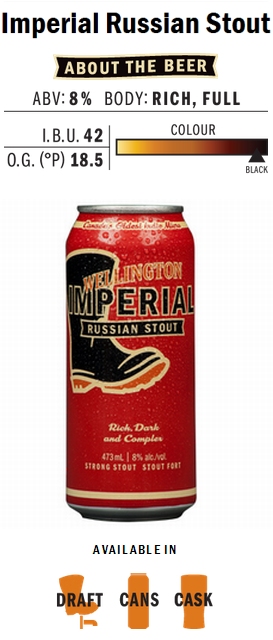 All beer photo credits: Wellington Brewery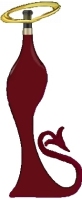 Tags:
Best Bites
,
Craft Beer
,
Meat
,
Wellington Brewery