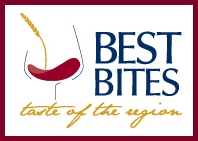 For the past three years I have been involved in "

Best Bites: Taste of the Region

" fundraiser here in Cambridge, Ontario. As the beverage contact on the organizing committee for the event I contact and invite the wineries, breweries & distilleries to the event. As you can imagine, I have the best job! This is the 4th in a series of "Thank You" posts featuring the beverage participants who have been such an important part of helping make Best Bites such a resounding success each year.

Steam Whistle's founding partners Greg Taylor, Cameron Heaps and Gregory Cromwell, met while working together at the Upper Canada Brewing Company. After Upper Canada Brewing was sold to Sleeman's, and the Toronto brewery was closed, the three friends lost their jobs and went to work elsewhere. They loved the beer industry, though, and wanted to get back into it so they decided to start their own brewery. They wanted to call it "The Three Fired Guys" and after 2 years, their dream became a reality when they opened Steam Whistle Brewing in March 2000. Although they called the brewery Steam Whistle in reminiscence of 1950s, a "3FG" is on every bottle and can.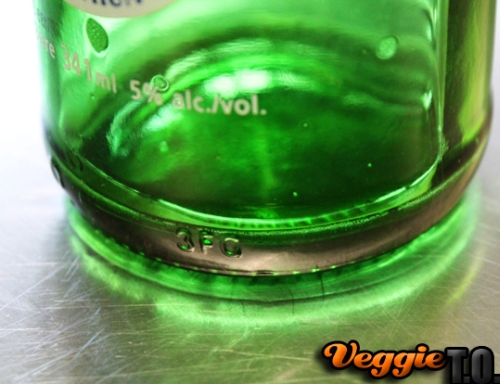 Every month, Steam Whistle hosts an art exhibition to support local, emerging artists. They provide the space, launch party and promotion – all for free. In return, all Steam Whistle asks the artist is to donate one piece of art to be displayed in the brewery for thousands of visitors to appreciate each year. This November they had a Staff and Friends Art Show where the brewery staff showcased and donated a piece of their own art to raise money for Movember.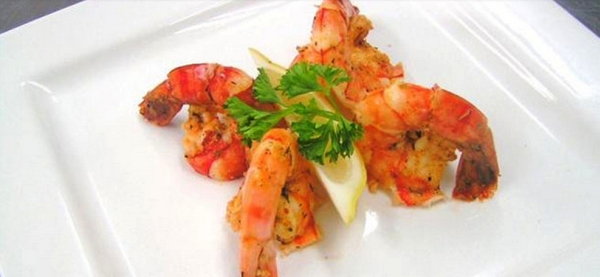 Drunken Spicy Steam Whistle Shrimp
By James Kirkland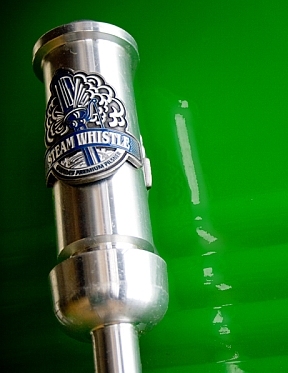 2 bottles of Steam Whistle Pilsner 1/2 cup (125 ml) cider vinegar 2 cups (500 ml) water 2 tablespoon (30 ml) Old Bay seasoning (see recipe) 2 lb. large shrimps in shell (approx. 16-20) 2 tablespoon (30 ml) garlic, peeled and minced 2 tablespoon (30 ml) Creole seasoning (see recipe) 1 tablespoon (15 ml) butter  
1. Pour the Steam Whistle Pilsner, vinegar, and water into a tall gallon stockpot. Add the Old Bay seasoning, cover and heat to a boil. When the blend is boiling rapidly, add the shrimp and cook for 1 – 2 mins, or until the shrimp turns pink. The flesh will continue to cook in the shell, so don't overcook. Drain the shrimp in a colander.
2. Before serving, blend the minced garlic and Creole seasoning, and butter and toss the shrimp in this spicy blend
Old Bay seasoning
  1 tablespoon (15ml) ground bay leaves 2 1/2 teaspoon (12 1/2 ml) celery salt 1 1/2 teaspoon (7 1/2 ml) dry mustard 1 teaspoon (5 ml) ground black pepper 1/2 teaspoon (2 1/2 ml) ground white pepper 1/2 teaspoon (2 1/2 ml) ground nutmeg 1/2 teaspoon (2 1/2 ml) ground cloves 1/4 teaspoon (1.25 ml) ground allspice 1/2 teaspoon (2 1/2 ml) ground ginger 1 teaspoon (5 ml) paprika 1/4 teaspoon (1.25 ml) crushed red pepper flakes 1/4 teaspoon (1.25 ml) ground mace 1/4 teaspoon (1.25 ml) ground cardamom  
Creole seasoning
  1/2 cup (125 ml) paprika 1/2 cup (125 ml) garlic powder 1/4 cup (60 ml) granulated onion 3 tablespoon (75 ml) ground black pepper and salt 2 teaspoon (10 ml) white pepper 2 teaspoon (10 ml) cayenne pepper 1/4 cup (60 ml) dried oregano 1/4 cup (60 ml) dried thyme 2 teaspoon (10 ml) ground cumin 2 tablespoon (30 ml) sugar

Moose Brewski Chili
Adapted from Chef Gerry Crewe's Cooking with Beer; Favourites of Newfoundland and Labrador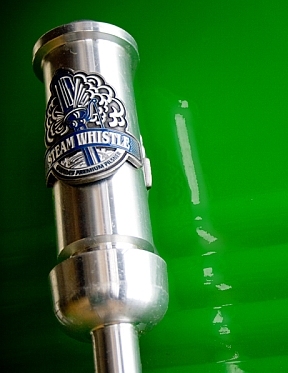 10-12 Servings
6 Tablespoon butter 3 large onions, finely chopped 3 cloves garlic 3 lbs. ground moose meat 60 oz. crusted tomatoes (canned or fresh) 6 oz. tomato puree or paste 8 oz. Steam Whistle Pilsner 2 teaspoon ground cumin 3 Tablespoon Chili powder Dash of tobasco sauce or cayenne pepper – to taste 1 Tablespoon salt 2 (28-oz.) cans red kidney beans  
1. Melt butter in saucepan. Add onions & garlic and cook until tender.
2. Add moose meat and brown. Add tomatoes, puree or paste, beer, and spices. Simmer for 15 minutes, stirring occasionally.
3. Add kidney beans and simmer 10 to 15 minutes.
4. Serve with good bread (try the recipe below) and self-serve topping bowls with sour cream, green onions, bacon and cheddar.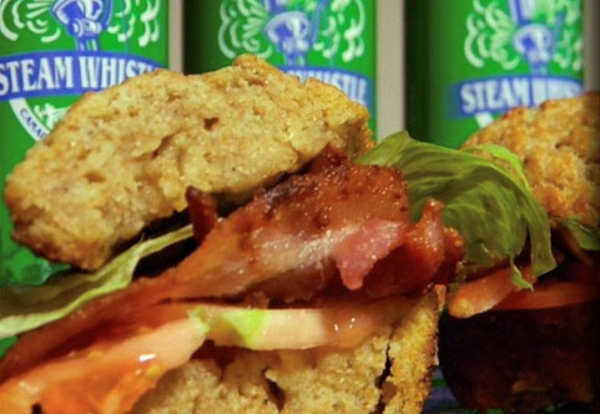 Steam Whistle Beer Bread
This recipe was brought to you by Dan Clapson of Higher Ground Café, Calgary, Alberta, Canada. Check out Dan's website dansgoodside.com where he has more recipes with Steam Whistle.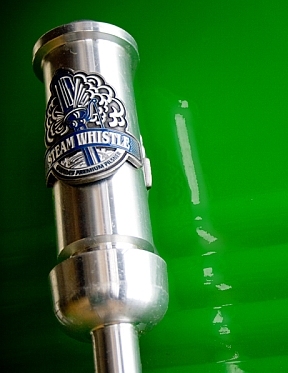 Serves 4
Total cook time…1 hour (not including sandwich assembly!)
2 1/3 cups all-purpose flour 2 Tbsp. brown sugar 2 tsp. salt 2 bottles Steam Whistle Pilsner 1 tsp. cinnamon 1/4 cup butter (melted) 3 Tblsp. honey  
1. Preheat the oven to 400°F.
2. Combine all dry ingredients, add in the beer, honey, & melted butter, mix together until a dough forms.
3. Place the dough in a greased loaf pan (try a mini loaf pan & make some smaller loaves, great for sandwiches!), and pop into the oven. Bake for 40 minutes. Check with a toothpick, and if it comes out clean you're good to go.
4. Let cool, and enjoy Steam Whistle in a way you've never dreamt of!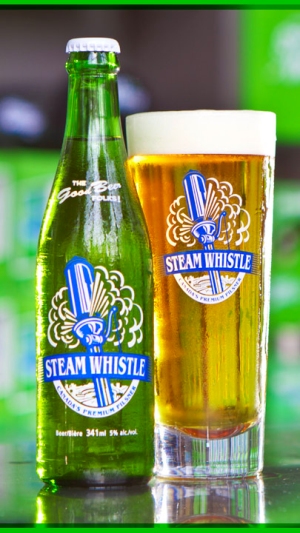 All photo credits: Steam Whistle Brewing
More Steam Whistle recipes -> 

HERE

!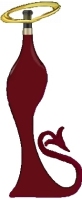 Best Bites
,
Bread
,
Meat
,
Seafood
,
Steam Whistle