Fair fa' your honest, sonsie face,
Great chieftain o the puddin'-race!
Aboon them a' ye tak your place,
Painch, tripe, or thairm: …
But, if ye wish her grateful prayer,
Gie her a Haggis!

~ Robert Burns (1759-1796)
This "Cooking With Sin" blog was inspired by my maternal grandmother (Elizabeth Voth Nickel Dyck) who was Mennonite, but my fraternal grandmother (Dorothy Williams Johnson) was Scottish, so with Robbie Burns' birthday approaching, I thought it would be fun to give her heritage a nod too.
On January 25th, every year, the Scottish community celebrates the birthday of their Ploughman's Poet, Rabbie Burns. Knowing the night is infused with wee drams of scotch, it seemed a great fit for this venture. So, I called up a bunch of friends and invited them over.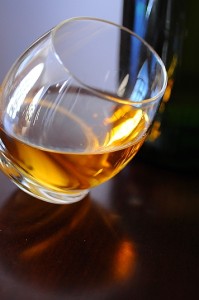 The traditional structure to a Robbie Burns Supper goes like this:
1. Welcome and announcements
2. Selkirk Grace
3. Piping in and cutting of the haggis
4. Reading Robbie Burns' "Address to the Haggis"
5. The "Immortal Memory" reviews his life and accomplishments.
6. Feasting and partying.
7. The evening ends with everyone singing "Auld Lang Syne."
Our evening followed the order somewhat loosely. We started with wee drams all around and then one of our friends read the Selkirk Grace.
The Selkirk Grace

Some hae meat and canna eat,

And some wad eat that want it;

But we hae meat, and we can eat,

And sae let the Lord be thankit.
I had started planning this evening with the noble intention of making my own haggis. Then I found out what was involved and decided instead to follow the wise advice of my dear Scottish friend Jill Fraser Yang. I bought myself a haggis ball at the local Scottish bakery where I also picked up a good bunch of their bakery shortbread, too.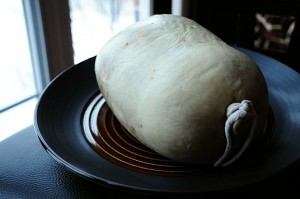 To pipe the haggis in we resorted to modern technology. One of our friends played bagpipe music on his iPod. Some were hesitant to taste it, but I can assure you that haggis is very mild. It's like a crumbly sausage. And my scotch whisky cream sauce on it made it go down even better.We would have served neeps, but I'm not good to watch the clock and we ran out of time to cook them, so we had tatties without the neeps.
The desserts were wonderful. I made Cranachan with raspberries. The raspberries were soaked in scotch and the double cream was whipped with honey and scotch, too! Our friend Kim Stenhouse brought orange slices soaked in Drambuie which we served on vanilla ice cream. I'm feeling a little soaked just thinking about it.

There were more wee drams to follow along with shots of Drambuie, Cointreau and Triple Sec. I think we did Mr. Burns right. He would have approved.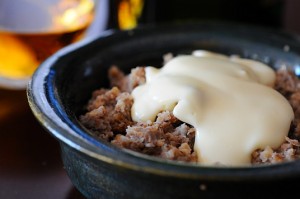 Scotch Whisky Cream Sauce
1/4 cup scotch whisky
170g double cream
dash of salt
1. Warm the whisky in a sauce pan then light with a long handled lighter. Flambé the whisky for a few moments to burn off the bitter taste of the alcohol. Be careful of the flames. They can reach quite high! Douse the flames with the lid.
2. Stir in the double cream and salt. Reduce the heat and let the mixture cook until the liquid reduces to a thicker sauce.
3. Serve over the haggis.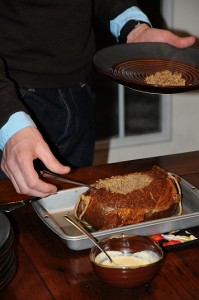 Cranachan
Serves 8
2 cups fresh raspberries
1/2 cup scotch whisky
1/4 cup steel cut oats
2 teaspoons brown sugar
340g (12 oz.) double cream
3 tablespoons scotch whisky
4 tablespoons liquid honey
1. Soak the raspberries ahead in the 1/2 cup scotch whisky for 2 hours. Stir them occasionally.
2. Toast the oats in a non-stick frying pan on medium-high heat. Watch them closely and sprinkle on the brown sugar and stir so the oats become candied. Let cool.3. Whip the double cream until it forms stiff peaks. *Note: The double cream is much more substantial than our North American whipping cream.
4. Mix the whisky and honey into the whipped cream.
5. Layer a glass bowl or individual serving dishes with the cream and the raspberries and sprinkle the toasted candied oats on top. Serve.



"We'll take a cup o' kindness yet,
For auld lang syne."
Another great Cooking With Sin Robbie Burns Day recipe is on "Bring Joy" Drambuie Cream Sauce.
I hope you "Like" Cooking With Sin on Facebook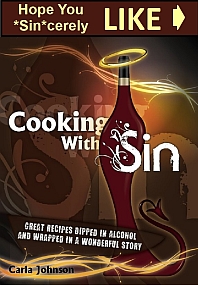 Follow me, Carla Johnson, on Twitter
@Carla_Johnson
Tags:
Events
,
Flambé
,
Meat
,
Rabbie Burns