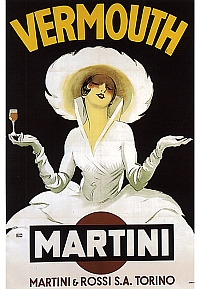 "The less I behave like Whistler's mother the night before, the more I look like her the morning after." ~ Tallulah Bankhead, actress
With a title like that, there couldn't be a better day to post this than the day after Valentine's Day!
My husband had a good group of friends as a teen and a lot of them have stayed close over the years. Growing up together in a small town instilled a special sense of community and closeness. Evenings were spent playing Dungeons & Dragons in someone's basement or they would trek off for adventures in "the bush" and occasionally they hung out at the drive-in theatre.
Time has found the friends in different parts of the country and the globe, but they continue to maintain a nice loyalty to each other.
Wes is one of those long-time friends. He was quick to move to Toronto after high school. He loved the energy and diverse life of the bigger city. It gave him a chance to mingle with people from a variety of ethnicities. Becoming a French Immersion teacher naturally fit with his love of languages.
During his time off, Wes has volunteered with Project Overseas, a branch of the Canadian Teachers' Federation.
He loved working with teachers in Grenada, Kenya, Liberia and Burkina Faso and while he went with the intention of helping them, he returned from each place deeply enriched with a greater understanding of himself and humanity.
Wes and his partner Patrick enjoy the wide range of great restaurants and markets found in Toronto. They live adventurously here and abroad and make sure to treat themselves to good times and great food. Normally I explain the titles of the recipes with more details,but with a title like this, need I say more? 😉
"The Morning After Sex" 
Scrambled Eggs for Two
2 tablespoons butter
1 large shallot
1/4 cup dry white vermouth
1/2 red pepper, chopped
1/2 cup mushrooms, chopped
salt & pepper to taste
4 eggs
1/3 cup milk
100g young goat cheese
4 slices of your favourite toast

1. Heat the butter in a frying pan on medium-high and add the shallots. Stir until they are softened.
2. Stir in the vermouth then add the red pepper and mushrooms. Stir on medium-high until the liquid is reduced. Season with salt and pepper.
3. Whisk the eggs and milk together and add to the mixture in the pan and scramble.
4. Crumble the goat cheese into the scrambled eggs and continue cooking until the cheese begins to melt.
5. Serve with toast and hot fresh coffee.
Wes recommends you drink your coffee black with this breakfast!
Next Post… "2nd Half" Icewine & Tequila Martini
Vintage poster courtesy of http://vintagefeedsacks.blogspot.com
Tags:
Eggs
,
Gluten-free
,
goat cheese
,
Vegetarian