"At times our own light goes out and is rekindled by a spark from another person. Each of us has cause to think with deep gratitude of those who have lighted the flame within us." ~ Albert Schweitzer
A few weeks ago, I stayed late at the dentist office. Most people want to get out as quickly as possible, but Michele, the administrative assistant and I got to talking and we didn't want to stop.
For many years, Michele has been a warm, friendly voice on the answering machine reminding us about our appointments and her warm smile has always welcomed us like family at each appointment. Over the years I enjoyed hearing about the adventures of her 3 children as they have grown and are now off to college and Michele has watched our daughter grow up from a toddler playing with the train set in the waiting room, to the independent teenager she is now.
At my last appointment, we started talking about food. Michele's real passion in life is creating and serving exquisite food. She comes by it naturally. Her great aunt was June Jacques, the matriarch to the Jacques family who owned the very popular Knotty Pine restaurants here in Cambridge and Waterloo, Ontario.
The Knotty Pine restaurants were famous for their Buttered Almond Cake. People came from all over the province to enjoy a slice. You can find recipes online that claim to be the original, but Michele reassures me that the original Buttered Almond Cake recipe, along with all their recipes, remains under lock and key. The family has never released any of their recipes to the public.
As Michele and I chatted that evening, she told me about her favourite recipes and all the foodies in her family. We were having so much fun that her husband who arrived to pick her up had no choice but to join us. We came up with great ideas for more restaurants and more cook books. It was great fun!
This is an old family favourite enjoyed at our family cottage for forty-some odd years. I watched my mom make it for friends while entertaining and I in turn made it for friends when I grew up. Everyone simply loves it!  ~ Michele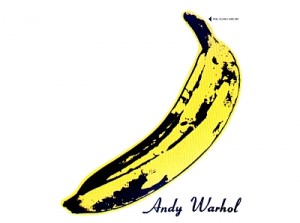 Family Favourite Banana Flambé
  6 or 7 bananas, sliced
1/2 cup butter
1/3 cup orange juice
2 teaspoons cinnamon
3 tablespoons brown sugar 3 tablespoons Grand Marnier
In a large sauté pan melt butter over med heat.
Add sliced bananas, orange juice, sprinkle with cinnamon and brown sugar. Quickly toss over medium to high heat until butter and sugar thickens (about 2-3 min).
Turn burner to high, drizzle Grand Marnier over bananas and ignite with flame! A lighter with a long handle is the safest option to ignite it with.
Quickly toss over high heat. The flame will go out within 30 seconds.
Remove from stove and immediately serve over vanilla ice cream or gelato.
Tip: Michele uses amber rum when she doesn't have Grand Marnier available.
Simply Delicious!
Excerpt from Wikipedia article on Flambe
Simply lighting food on fire is not flambéing in and of itself. Igniting a sauce with alcohol in the pan changes the chemistry of the food. Because alcohol boils at 78 °C (172 °F), water boils at 100 °C (212 °F) and sugar caramelizes at 170 °C (338 °F), ignition of all these ingredients combined results in a complex chemical reaction, especially as the surface of the burning alcohol exceeds 240 °C (500 °F).

Because of their high alcohol content, some recipes recommend flambéing with liquors such as Everclear or 151. However, these spirits are highly flammable and are considered much too dangerous by professional cooks. Wines and beers have too little alcohol and will not flambé. Rum, cognac, or other flavorful liqueurs that are about 40% alcohol (80 USA proof) are considered ideal. Cinnamon, which is ground from tree bark, is sometimes added not only for flavor, but for show as the powder ignites when added.
If you liked this recipe…  Mother-Daughter Butterscotch Bananas is a similar recipe. Bananas & ice cream seem to bring families together.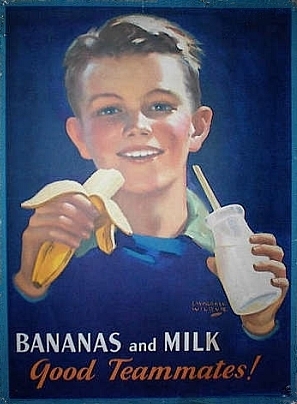 Tags:
Bananas
,
Fruit
,
Gluten-free