"How is it that everyone on this train has so much alcohol?"
"We always head to Canada at the beginning of the season," she says taking her seat again. "Their laws are much more civilized. Cheers." ― Sara Gruen, Water for Elephants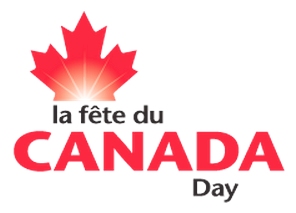 Today is Canada Day! July 1st marks the 147th birthday of my country and we celebrate loud & proud! While we remain a relatively young country, we are a deeply patriotic nation. Don't let the politeness fool you! Polite "waters run deep." We need to behave ourselves to endure long cold winters, but we sure know how to bust out when the sun warms things up.
In light of our cold winter climate, my daughter pointed out today that we are really lucky our national birthday is in the summer. She's smart! (For those readers who think we live in igloos and have snow year-round, you would be well-informed to know I am sitting outside in my red t-shirt and white shorts. The temperature has cooled down to 27°C or 81°F.) Today is a day of fireworks, parades, music and lots of revelry. Mostly, it involves lots of eating and, of course, drinking.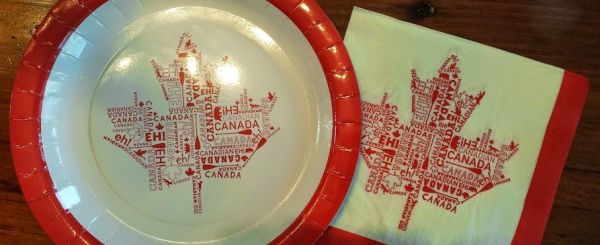 To celebrate this great day, I made Red & White Nachos for my family and they were awesome. Usually I just cheat and warm the nachos in the microwave, but this time I decided to do it right and warmed them in the oven. Not only were the nacho chips red and white, but so was the meat. I topped it with white chicken meat and red pepperellos. Of course, I made sure the mound had cheese layered throughout. Mmm… it was Canadian goodness.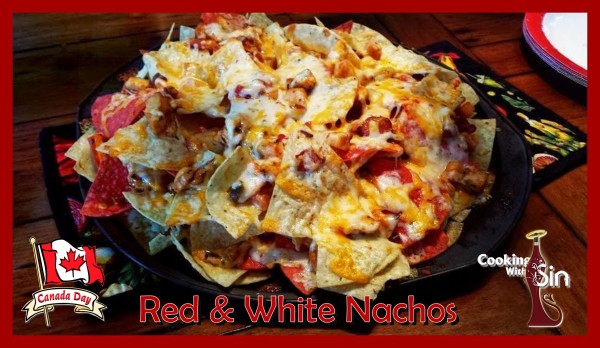 "Happy Canada Day!" Red & White Nachos
  Red & white nacho chips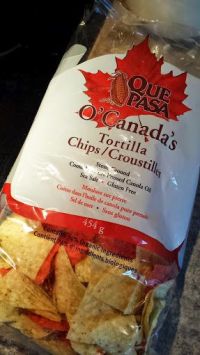 Canola oil Garlic cloves, minced Chicken breast meat, cooked & chopped Pepperellos or pepperettes, chopped into thin slices Green onions, chopped Tequila or whisky Salsa Monterey Jack cheese with  Jalapeño, shredded Marble cheddar cheese, shredded Red & green  jalapeños, sliced (optional)  
1. Pre-heat the oven to 350°F.
2. In a large pan, sauté garlic in the oil along with a sprinkle of tequila (or a Canadian whisky). Add the meat and white part of the green onions to stir to warm them up. Sprinkle a spoon of salsa followed by a few handfuls of cheese and warm until the cheese melts.
3. Spread the bottom of a pan (I used my round pizza pan) with a layer of nacho chips and top with the warmed meat and a few more handfuls of shredded cheese. Top with another layer of nacho chips, meat and more shredded cheese.
4. Heat the beautiful mound in the oven for 10 minutes (approx.) then top with the green part of the onions and jalapeños. Serve with more red & white – salsa & sour cream!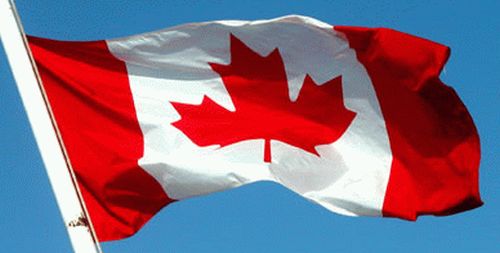 Oh Canada!
Did you know our Canadian flag is only 49 years old? In 1965 it was inaugurated after spending a year with politicians debating the many submissions that came in from across the country. See Prime Minister Lester B. Pearson's design that started the debate along with several others, some of which were …ahem… unique.  "Awesome Canadian Flag Designs that Got Cut."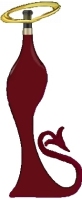 Canada Day
,
Cheese
,
Gluten-free
,
Meat
,
Nachos