"Drinking good wine with good food in good company is one of life's most civilized pleasures." ~ Michael Broadbent
Rhonda Avey Hufnagel and I met back in university. We were both at the University of Waterloo and the first thing I liked about her was the impish glint in her eye. She had this subversive ability to quietly and somewhat sarcastically drop funny quips. I thought she was awesome.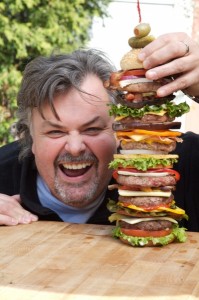 Time flew by – as it tends to! – and while our paths occasionally crossed each other, in 2009 when I started this blog, she was there. Rhonda is a true foodie and went to high school with Celebrity Chef Ted Reader, so she introduced him to me and he shared his outrageous "Super Bowl" Planked Twinkies recipe with me. http://cookingwithsin.com/2010/02/18/super-bowl-planked-twinkies/
When the book was launched, Rhonda was wonderfully supportive of my many book signing events. There was one memorable night when I would have sat sadly by myself if she hadn't shown up to keep me company and keep me chuckling. Plus, she threw a CWS party and also invited me into her office to share the book with her work mates. Yep, I adore her!
Rhonda's husband and I both grew up in "dry" homes, so we share the "sin" history, but we all unapologetically drink wine these days. It's nice to have friends who share the renegade spirit. 😉
Rhonda prefers white wine, but she has a lot of friends who drink red wine, so when they leave a little in the bottle, it either goes in the spaghetti sauce, roast gravy or becomes Red Wine Jelly!
Red Wine Jelly
1 cup Red Wine
1 cup Cranberry Juice (or Grape)
3 1/2 cups sugar
Certo
1. Bring liquid and sugar to a boil. Boil hard 1 min, take off heat.
2. Add certo, stir for 5 minutes and put in jars.
3. Distribute to friends who left the red wine!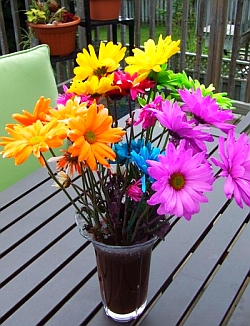 Tags:
Gluten-free